Are you ready to join the CorpNet family?
Remote Account Manager (Level 2)
As an Account Manager, you will work to satisfy customers' needs and requests, respond to their queries in a timely manner, and aspire to deliver a positive customer experience. You should have excellent communication and negotiation skills and be customer service oriented. Ultimately, you should be able to grow our business by building successful, long-term client relationships. The Account Manager's primary responsibility is ensuring client satisfaction after we have on-boarded Partner accounts. AMs handle multiple partner accounts at once supporting Reseller and Referral accounts with our most complex service and product offerings.
Primary Duties
Achieve Sales Plans
Serving as a communication hub between existing clients and CorpNet
Maintaining a positive relationship with existing clients
Offering new services or products to existing Partners' clients as relevant and necessary
Managing and solving any customer complaints or issues
Manage a portfolio of accounts to achieve long-term success
Develop positive relationships with clients
Act as the point of contact and handle customers' individual needs
Generate new business using existing and potential customer networks
Resolve conflicts and provide solutions to customers in a timely manner
Build a team with assigned Sales Coordinator to ensure sales increase
Report on the status of accounts and transactions
Set and track sales account targets, aligned with company objectives
Monitor sales metrics (e.g. quarterly sales results and annual forecasts)
Suggest actions to improve sales performance and identify opportunities for growth
Requirements and Skills
Proven work experience as a Sales account manager or Sales account executive
Hands on experience in sales and an ability to deliver excellent customer experience
Knowledge of CRM software and MS Office (MS Excel in particular)
Understanding of sales performance metrics
Excellent communication and negotiation skills
An ability to deliver projects and answer inquiries on time
Business acumen with a problem-solving attitude
Routinely monitor CorpNet ERP/CRM reports
Create a team with an assigned Sales Coordinator built on the feedback and client focus
Resolve routine problems and act as the first point of escalation for Partners and Referred Accounts.
Elevate issues or questions to Sales Ops Leader, as necessary
Monitor KPIs daily and identify patterns that need to be addressed and communicate concerns to Sales Operations Leader
Provide input to the Director of Sales for quarterly performance reviews Lead all or portions of team huddles, meetings, and training sessions
Ensure reporting and process improvement. Identify ways to streamline workflow, improve processes or procedures, and present plans to the supervisor for input and approval
Create reports and analyze performance data and make recommendations to management to help guide the strategic direction of the team Basic Qualifications Puts all of the Core Values into action on a daily basis
Prove track record of performance including Quote creation and timely placement of orders
Ability to communicate convincingly and concisely with both peers and leaders
Strong sense of urgency – we move fast around here!
Extremely organized. Able to juggle various tasks with poise and make sure our content has the appropriate level of polish.
Required Knowledge
Knowledge of CRM and other data management systems
Process Improvement – Develop methods to improve communication and productivity within the Lead Generation Team and with other teams. Knowledge of business and management principles involved in strategic planning, resource allocation, leadership technique, and coordination of people and resources.
Customer and Personal Service – Knowledge of principles and processes for providing customer and personal services. This includes customer needs assessment, meeting quality standards for services, and evaluation of customer satisfaction.
Time and account management-Proactively plan and document partner and account support. Experience with Account Based Management is a plus.
Sales Skills Training-Documented formal course or demonstrated self-directed training and knowledge-base
Required Skills
Excellent interpersonal skills
Effective verbal and written communication skills
Polite demeanor
Charisma and rapport-building abilities
Sense of humor
Negotiation skills
Time management skills
Self-management skills
Analytical skills
Creativity
Organization skills
Flexibility
Attention to detail
Excellent interpersonal skills
Effective verbal and written communication skills
Polite demeanor
Charisma and rapport-building abilities
Sense of humor
Negotiation skills
Time management skills
Self-management skills
Analytical skills
Creativity
Organization skills
Flexibility
Attention to detail
Persuasion
Service Orientation
Social Perceptiveness
Education and Experience
4-year degree preferred
Min 2-5 years sales experience
High energy, takes initiative, motivated, go-getter, likes people
Organized
Excellent business phone calls knowledge and skills, inside sales, fundamental contract management skills, and organizational skills. Strong communication skills both written and verbal.
Humble attitude to great communication abilities aimed at providing exceptional customer service along with interacting with other organization members.
Results minded with the capacity to handle multiple tasks at the same time.
Highly-developed skills in planning, prioritization, and organization; the willingness to operate individually or with no monitoring.
In-depth computer skills, able to perform work using multi-screen with several tasks in the company environment. (MS 365 and CRM)
Ability to stay calm and sensible in cases of pressure or conflict.
Note: This position requires good high-speed internet, a quiet place to work, and your own computer and headset.
Physical Requirements
Prolonged periods sitting at a desk and working on a computer.
Our Benefit Packages
A Hybrid Work Model
We offer remote, nationwide employment.
Great Perks & Benefits
Unlimited paid time off
Paid holidays
Company paid health, dental, and vision coverage for employees and dependents
Disability and life insurance benefits
401K
Parental leave
Military leave
Work from home stipends
Wellness stipends
And more!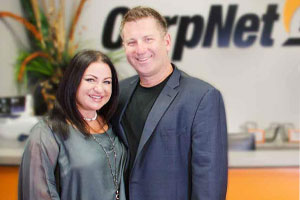 Our Company
Founded in 2009, CorpNet is a family-owned, California business run by serial entrepreneurs Philip and Nellie Akalp. This dynamic team has helped over half a million entrepreneurs start and maintain their businesses.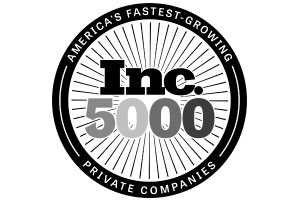 Press Center
Visit our press center to learn more about our industry work. Nellie Akalp is internationally recognized as one of the most prominent experts on small business legal matters and is an advocate for entrepreneurs.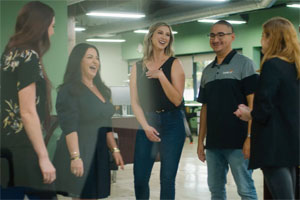 CorpNet Careers
Discover a second family who cares about you and invests in your future and your happiness. Our goal is to offer you a work environment where you can be yourself, where you fit, and where you can thrive!