Are you ready to join the CorpNet family?
Remote Sales Development Representative (Team Lead)
The Sales Development Team Lead is responsible for driving the results of an SDR team (2-4) through recruiting, training, organizing, coordinating, measuring, coaching, problem solving, and leading. The lead will partner with management to execute company and department strategies and upholds standards to ensure that sales goals are met or exceeded. This role requires a self-starting, proactive, results-oriented individual who is ready to move up in their career as a sales leadership professional.
Primary Duties
Reporting to the Sales Support Leader/Sales Enablement Leader
Build the Lead Generation effort at CorpNet. Outbound, Inbound, coordinating with marketing
Responsible for leading and coaching our Sales Development Representatives to deliver Initial Meetings (IMs) and Sales Accepted Leads (SALs) for our Account Manager team
Recruit & Train by identifying potential candidates, interviewing and making hiring recommendations to the Director of Sales
Prepare and deliver comprehensive training sessions for SDR Boot Camp, weekly sessions, or ad hoc
Provide hands-on coaching and training to SDRs including, but not limited to, workflow, prospecting, emailing, cold calling, and follow up
Routinely monitor outbound prospecting calls, create formalized feedback and provide to SDRs to improve performance Day-to Day Management
Resolve routine problems and act as the first point of escalation for SDRs.
Elevate issues or questions to Sales Enablement Leader, as necessary
Ensure SDRs are executing the job based on approved department and company policy and procedures
Monitor KPIs daily and hold reps accountable to metrics. Identify patterns that need to be addressed and communicate concerns to Sales Enablement Leader
Make recommendations to Supervisor regarding plans for improvement (PIPs)
Provide input to supervisor for SDR quarterly performance reviews Lead all or portions of SDR team huddles, meetings, and training sessions
Ensure reporting and process improvement. Identify ways to streamline workflow, improve processes or procedures, and present plans to the supervisor for input and approval
Create reports and analyze performance data and make recommendations to management to help guide the strategic direction of the team Basic Qualifications Puts all of the Core Values into action on a daily basis
Prove track record of performance including SAL quota attainment
Ability to communicate convincingly and concisely with both peers and leaders
Solid understanding of Outreach sequencing strategy
Strong sense of urgency – we move fast around here!
Extremely organized. Able to juggle various tasks with poise and make sure our content has the appropriate level of polish.
Required Knowledge
Previous Team Lead Experience – Knowledge of principles and procedures for personnel recruitment, selection, training, compensation.
Lead Generation Principles

Hot calling and Cold calling potential clients
Provide accurate information to potential clients
Schedule appointments
Help increase B2B sales
Pre-qualify potential partners for our Partner Program
Making 75-100 outbound /contacts/dials per shift for SDRs
Scheduling 8-10 qualified appointments per day

Knowledge of CRM and other data management systems
Process Improvement – Develop methods to improve communication and productivity within the Lead Generation Team and with other teams. Knowledge of business and management principles involved in strategic planning, resource allocation, leadership technique, and coordination of people and resources.
Customer and Personal Service – Knowledge of principles and processes for providing customer and personal services. This includes customer needs assessment, meeting quality standards for services, and evaluation of customer satisfaction.
Required Skills
Active learning
Active listening
Critical thinking
Basic Mathematics
Reading Comprehension
Interpersonal Communication
Writing
Instructing
Negotiation
Persuasion
Service Orientation
Social Perceptiveness
Education and Experience
Previous Team Lead experience
Experience with building a structure for Lead Generation
Good high-speed internet and a quiet place to work as well as your own computer and headset.
High school diploma or GED certificate accepted
Min 2-3 years of telemarketing or sales experience
Basic computer proficiency
Communication skills (bilingualism a plus)
High energy, takes initiative, motivated, go-getter, likes people
Min 2 -3 years of customer service/Lead Generation/SDR/BDR experience
Organized
Physical Requirements
Prolonged periods sitting at a desk and working on a computer.
Our Benefit Packages
A Hybrid Work Model
We offer remote, nationwide employment.
Great Perks & Benefits
Unlimited paid time off
Paid holidays
Company paid health, dental, and vision coverage for employees and dependents
Disability and life insurance benefits
401K
Parental leave
Military leave
Work from home stipends
Wellness stipends
And more!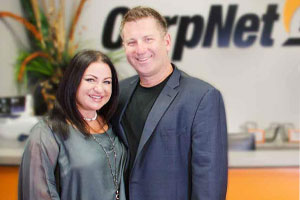 Our Company
Founded in 2009, CorpNet is a family-owned, California business run by serial entrepreneurs Philip and Nellie Akalp. This dynamic team has helped over half a million entrepreneurs start and maintain their businesses.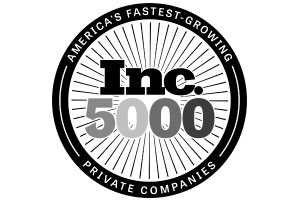 Press Center
Visit our press center to learn more about our industry work. Nellie Akalp is internationally recognized as one of the most prominent experts on small business legal matters and is an advocate for entrepreneurs.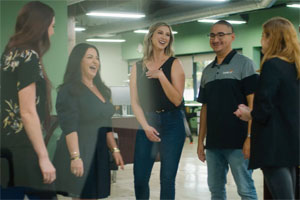 CorpNet Careers
Discover a second family who cares about you and invests in your future and your happiness. Our goal is to offer you a work environment where you can be yourself, where you fit, and where you can thrive!