Are you ready to join the CorpNet family?
Remote Sales Operations Lead (SOL)
Sales operations at CorpNet describe the functions and activities in sales organizations that keep frontline sales teams efficient and effective. The sales operations team primarily handles the administrative and technical tasks that would otherwise burden salespeople. A sales operations team also streamlines processes in order to improve sales productivity and give reps more time to engage with customers.
The Sales Operations Lead (SOL) is a key role at CorpNet. The SOL provides support to our team of Account Executives and Managers to ensure our organization reaches its sales goals each year. The SOL is responsible for developing and implementing the sales process and procedures that enable the sales team to meet their targets. The role requires a high level of collaboration with sales, marketing, customer service, finance, and other departments to ensure smooth operations. This role requires a deep understanding of the sales process and an ability to identify areas of improvement. The Sales Coordinators, Sales Admins, and Sales Customer Service Team Report to this role.
Primary Duties
Bring urgency and pace to the sales culture
Develop and implement efficient sales processes and procedures for the Sales team.
Interact with sales, pre-sales, marketing, sales enablement & customer success teams to gather information and stay on top of current information.
Monitor performance metrics to ensure efficient operations
Optimize existing sales processes to improve efficiency
Provide regular reporting on key performance indicators
Create reporting standards for tracking Sales Support performance
Analyze customer data to identify opportunities for improvement
Collaborate with other departments (marketing, customer service, finance) on initiatives related to the sales operations
Helps train new hires on the sales process and procedures
Identify areas for improvement in the current sales process
Develop solutions to improve customer experience
Troubleshoot any issues related to the sales process or procedure – specifically in Salesforce, BizTracker, and PipeDrive
Provide hands-on coaching and training to CSRs including, but not limited to, workflow, emailing, cold calling, and follow up
Help the Director of Sales with performance analysis of sales processes by tracking: content, resource, and tool usage; sales enablement metrics and KPIs; and performance data to identify knowledge or skill gaps of the sales team
Required Knowledge
Previous Team Lead Experience – Knowledge of principles and procedures for personnel recruitment, selection, training, compensation.
Knowledge of CRM and other data management systems
Process Improvement – Develop methods to improve communication and productivity within the Lead Generation Team and with other teams. Knowledge of business and management principles involved in strategic planning, resource allocation, leadership technique, and coordination of people and resources.
Customer and Personal Service – Knowledge of principles and processes for providing customer and personal services. This includes customer needs assessment, meeting quality standards for services, and evaluation of customer satisfaction.
Deep experience with ERP and CRM and other digital tools
Education and Experience
Previous Team Lead experience
Experience with building a structure and using it for customer service
Good high-speed internet and a quiet place to work as well as your own computer and headset.
High school diploma or GED certificate accepted
Min 2-3 years of leadership and supervisory experience
Excel and MS 365 computer proficiency
Communication skills (bilingualism a plus)
High energy, takes initiative, motivated, go-getter, likes people
Min 2 -3 years of customer service/lead generation/SDR/BDR experience
Organized
Physical Requirements
Prolonged periods sitting at a desk and working on a computer.
Our Benefit Packages
A Hybrid Work Model
We offer remote, nationwide employment.
Great Perks & Benefits
Unlimited paid time off
Paid holidays
Company paid health, dental, and vision coverage for employees and dependents
Disability and life insurance benefits
401K
Parental leave
Military leave
Work from home stipends
Wellness stipends
And more!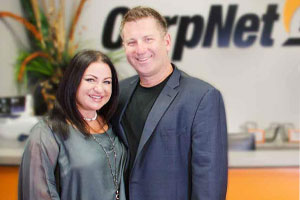 Our Company
Founded in 2009, CorpNet is a family-owned, California business run by serial entrepreneurs Philip and Nellie Akalp. This dynamic team has helped over half a million entrepreneurs start and maintain their businesses.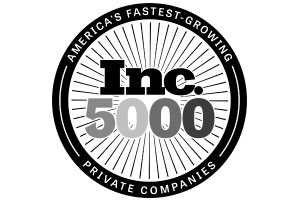 Press Center
Visit our press center to learn more about our industry work. Nellie Akalp is internationally recognized as one of the most prominent experts on small business legal matters and is an advocate for entrepreneurs.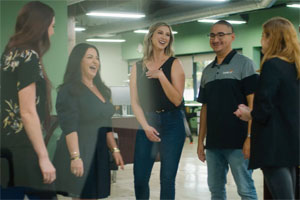 CorpNet Careers
Discover a second family who cares about you and invests in your future and your happiness. Our goal is to offer you a work environment where you can be yourself, where you fit, and where you can thrive!