Bakery License
Business licenses and permits protect your customers and show them your business meets federal and state regulations. CorpNet can research and process a bakery license for you, which helps you avoid penalties and keep your business in compliance.
Navigating Licensure Can Be Tricky
Let CorpNet take care of the research and paperwork for you.
How to Get a Permit For Your Bakery
If you plan to open a bakery–either out of your home or in a storefront–you will need to apply for a bakery license with your state agency. This business license is required by your state's Business Licenses, Permits & Tax authority, and is an absolute must if you want to sell baked goods in a physical bakery or restaurant, or over the Internet.
What a Bakery License Does
Because of the strict regulations from the Food and Drug Administration, any business that creates and sells food is required to have a business license that authorizes it as an approved handler and provider of food. Consumers, naturally, want to be assured that the food they buy from any business is safe to eat and will not cause harm.
To get your bakery license, your store or home-based kitchen will have to be approved by a state inspector to ensure that you meet health requirements and that the food you produce will not harm your customers.
For you as a small business owner, having a business license will show your customers that you are professional and that they can trust the cakes and cookies you sell to be of quality. If you do not have a bakery license, you risk having your business shut down, should the authorities discover that you are operating unlicensed.
If You're Opening a Home-Based Bakery
If you plan to sell your tasty treats online or simply prepare them at home before delivering them, your home facilities will have to be inspected and approved prior to you starting your business. You will need to show that your kitchen is sanitary and free of hazards. Your Department of Health will inspect your kitchen before granting you the bakery license, and then you will have regular inspections each year to ensure the continued upkeep of your facility.
Even though you work out of your home, you are still operating a business, so you still have to follow the requirements that any bakery does, including getting your food permit. You can choose to work as a sole proprietor in your bakery or add a level of personal protection by filing an LLC or incorporating it. If you decide to file as a separate business entity, you may have additional business licenses that you need to apply for.
Applying for Your Bakery License
The first step in getting your state business license for baking is to get a federal tax ID number. If you are operating as a sole proprietor, you may be able to use your social security number; check with your state business license board to determine if you can use it.
Obtain a bakery license application from your state licensing agency. Most sites offer this form online. You'll be asked basic information about your business, and will need to pay an application fee–typically $100 or less.
You may need additional occupational licenses, so, again, check with your state. You will be contacted to schedule an inspection of your facility, and once you pass that, you should receive your bakery license!
Remember: having any kind of food permit–bakery license included–helps protect both your customers and you as a small business owner.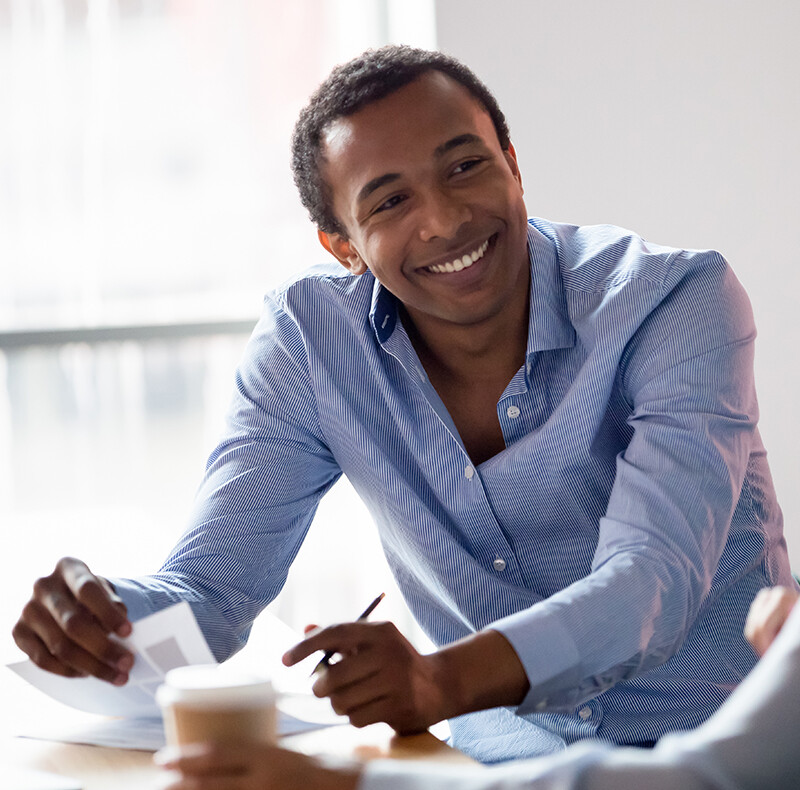 We'll Help You Discover Which Licenses and Permits You Need
Being licensed by the agency shows your customers that you meet federal and state regulations for safety, cleanliness, and honesty, which helps them trust your business.
We do the research and take out the guesswork so you know exactly which licenses or permits your business needs.
We provide the paperwork and instructions on how to file it, so it's ready to be filed.
We'll file the paperwork for you with the appropriate agency, so you don't have to lift a finger!