Day Care License
Business licenses and permits protect your customers and show them your business meets federal and state regulations. CorpNet can research and process a day care license for you, which helps you avoid penalties and keep your business in compliance.
Navigating Licensure Can Be Tricky
Let CorpNet take care of the research and paperwork for you.
Why You Need a Day Care License
If you're reading this, you probably have questions about getting a day care license. Do you really need one? Absolutely. If you plan to start a day care, you are required by your state Business Licenses, Permits & Tax department to have an appropriate business license that allows you to operate as a child care provider.
Let's say you start providing home care for children and don't have a day care license. Pretend one of the children falls and breaks an arm on your property. The parents could hold you liable for the accident, and when the authorities discover you do not have a day care license, you could be fined or shut down.
This is an extreme example, but it's very real. Having a day care license says to parents "I am professional and responsible, and have been trained or possess a certificate in childcare. You can trust me with your children."
Don't you want to give your customers that peace of mind?
The Process of Securing a Day Care License
As you develop your day care business plan, include the process of getting your business license in the first step when you start a day care business. Do research with your state licensing board to find out what you need to do to be approved as a day care owner.
You will most likely be required to take a certain amount of training and education on caring for children of various ages, as well as on what to do in the case of an emergency. Every licensed child care provider must be trained according to there state regulations.
Additionally, you will have to agree to have a criminal background investigation performed, using your social security number. Your state may also require you to agree to a Child Abuse Index check. Last but not least, you will have to have a TB skin test–a simple and inexpensive procedure that ensures you are not carrying tuberculosis that you could potentially pass on to the children in your care.
Once you've completed these steps, you will need to have your day care space inspected. This includes the day care you've set up in your home as well as one you may choose to set up in a commercial space. The inspector will be making sure your facility is safe for children of all ages, and that any hazards, such as electrical outlets, are appropriately guarded from tiny hands. The inspector likely will have a list of things to check regarding safety and cleanliness. Once you pass with flying colors, he will approve your facility.
Once your application is completed and the fee for it is paid, you may have to wait several weeks before your license is officially approved. Note: do not open your day care until you have received your license. Even if you're certain you will be approved for it, you must have your day care license in your facility before you can start accepting customers. Otherwise, you will be shut down, and you will have to start your day care business all over again. It's not worth the hassle, so be patient until that approved day care license arrives in the mail.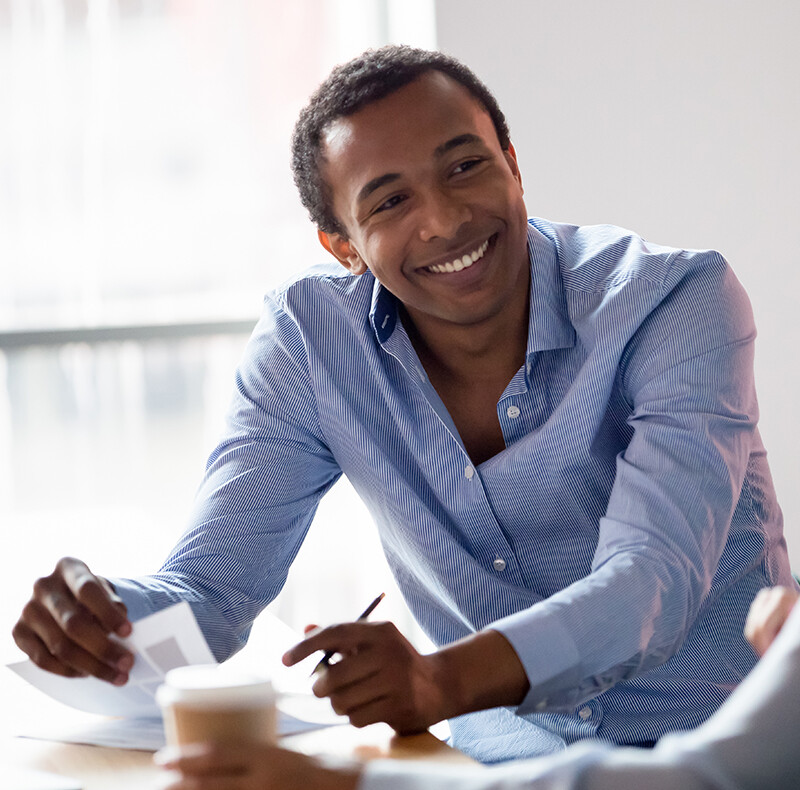 We'll Help You Discover Which Licenses and Permits You Need
Being licensed by the agency shows your customers that you meet federal and state regulations for safety, cleanliness, and honesty, which helps them trust your business.
We do the research and take out the guesswork so you know exactly which licenses or permits your business needs.
We provide the paperwork and instructions on how to file it, so it's ready to be filed.
We'll file the paperwork for you with the appropriate agency, so you don't have to lift a finger!