Finance License
Business licenses and permits protect your customers and show them your business meets federal and state regulations. CorpNet can research and process a finance license for you, which helps you avoid penalties and keep your business in compliance.
Navigating Licensure Can Be Tricky
Let CorpNet take care of the research and paperwork for you.
Are you a finance wizard? Do you live for trading stock or helping people manage their money? Or maybe you prefer to work with mortgages and financing. Whatever area of finance you start a business in, one thing is certain: you need a finance license.
If you work in any of the following areas, your state likely will require you to possess a finance license:
Mortgage banking or servicing
Finance lending or brokering
Deferred deposit originating ("payday lending")
Escrow
Investment advising
Check selling, bill paying or prorating
Without the appropriate business license, you will be unable to broker loans, help customers with mortgages, or otherwise manage finances on behalf of a client. Given that your field is finance, it's to be expected that there would be a high level of standards for the people who work in the industry. Requiring all professionals to have a finance license is just one of the many requirements your state's finance business licenses, permits & tax agency has in place.
Each type of financial profession may require a different license, so make sure you're applying for the right one for what you want to do with your business. You may also be required to pass one or more exams to prove your knowledge of the industry, as well as your ethics for the work you want to do. For example, investment advisors have to take different exams for different types of finance licenses, depending on what services they offer. These tests are very rigorous, so make sure you devote plenty of time to studying for them before you dive into business ownership.
What You Need to Know About Your Finance License
When you receive your finance license, no matter what industry you're in, you're essentially promising to uphold the law and not violate the trust of your clients. You're agreeing to provide fair services and not take advantage of the fact that you're handling what are sometimes large sums of money for your customers.
Should you be found to violate any of the laws for your field of finance, your business license will be revoked. Even worse, you may be fined, or even taken to court if the offense is serious enough. Hold yourself up to high standards and be proud to carry a financial license that says you're a trustworthy professional.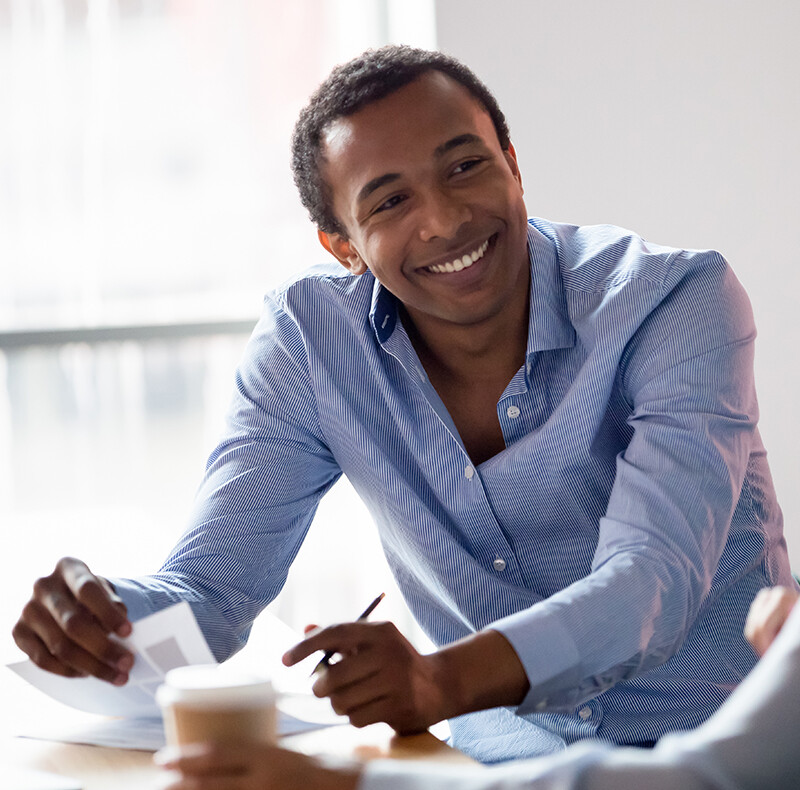 We'll Help You Discover Which Licenses and Permits You Need
Being licensed by the agency shows your customers that you meet federal and state regulations for safety, cleanliness, and honesty, which helps them trust your business.
We do the research and take out the guesswork so you know exactly which licenses or permits your business needs.
We provide the paperwork and instructions on how to file it, so it's ready to be filed.
We'll file the paperwork for you with the appropriate agency, so you don't have to lift a finger!