Mortgage License
Business licenses and permits protect your customers and show them your business meets federal and state regulations. CorpNet can research and process a mortgage license for you, which helps you avoid penalties and keep your business in compliance.
Navigating Licensure Can Be Tricky
Let CorpNet take care of the research and paperwork for you.
How To Get Your Mortgage License
If you're interested in becoming a mortgage loan originator, you'll need to get a mortgage license from your state's Business Licenses, Permits & Tax agency. To be a licensed mortgage broker, this business license is required before you can start helping homeowners get approved for a home mortgage to buy a new home.
Who Needs a Mortgage License?
There are a few professionals who are required to have a mortgage license:
Mortgage Loan Originator: the loan officer who acts on behalf of the customer in the mortgage application process.
Mortgage Broker and Lender: arrange loans between lenders and homeowners.
Mortgage Appraiser: help lenders determine the value of a home.
According to state and federal mortgage licensing requirements, each of these roles must have a mortgage license to operate.
What's Required
Whether you plan to become a mortgage broker or get into other aspects of mortgage financing, there are certain steps you'll need to take in getting your mortgage license. The exact steps will vary depending on what your state requires, but here are the basics.
Step 1: Get Your Certificate of Authority as a Foreign Entity and Registered Agent
You'll likely be required to file this with your Secretary of State. It's a fairly straightforward document that includes information about your company (or you, if you're operating as a sole proprietor), its owner(s), officers, and directors. You must have this on file with your state before you can apply for a mortgage license.
The registered agent is someone who can accept service of profit from a court or agency on your behalf. CorpNet offers registered agent services for a nominal annual fee.
Expect fees for this step to range between $25 and $700.
Step 2: Obtain Your Surety Bond
Most states require you to have a surety bond, which protects the consumer in the event that your mortgage company can't pay the mortgage. If you ever get a claim against your surety bond, it will pay for the amount you can't afford to pay, but you will be required to pay it back. Most states have a requirement for you to have $10,000 to $100,000 in surety bonds before you can get your mortgage license.
You'll pay 0.7% to 3% of the bond value at this stage.
Step 3: Get Fingerprinted
Naturally, your state wants to make sure you don't have a criminal history before it gives you a mortgage license. You may be required to give fingerprints for a background check, or otherwise agree to a criminal background investigation.
This will cost approximately $50-$100.
Step 4: Training
You may be required to take online or in-person training for the mortgage role you want. If you are experienced or are getting a renewal of your mortgage license, you may be able to submit proof that you have the knowledge needed to run a mortgage company. There may also be an exam that you have to pass before you can become licensed.
Step 5: Prove Your Worth
Your state may ask that you submit your net worth information, which is the difference between your assets (home, property) and your liabilities (car loan, mortgage). Your state may have an average net worth requirement that you will need to meet before getting your license.
If you need audited financials, it can cost several thousand dollars.
Step 6: Finally! The Application!
You're almost finished! You're now at the last step: the mortgage license application. You may be asked about your business plan, company details, et cetera.
The fee for the mortgage license application can be $100 to several thousand dollars.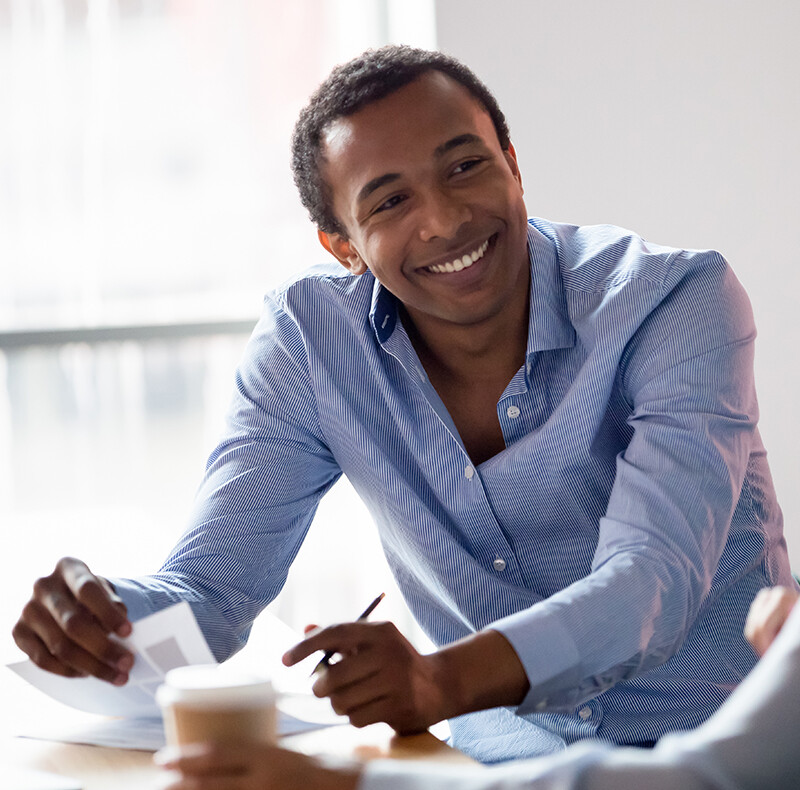 We'll Help You Discover Which Licenses and Permits You Need
Being licensed by the agency shows your customers that you meet federal and state regulations for safety, cleanliness, and honesty, which helps them trust your business.
We do the research and take out the guesswork so you know exactly which licenses or permits your business needs.
We provide the paperwork and instructions on how to file it, so it's ready to be filed.
We'll file the paperwork for you with the appropriate agency, so you don't have to lift a finger!