Real Estate License
Business licenses and permits protect your customers and show them your business meets federal and state regulations. CorpNet can research and process a real estate license for you, which helps you avoid penalties and keep your business in compliance.
Navigating Licensure Can Be Tricky
Let CorpNet take care of the research and paperwork for you.
If you're interested in starting a business helping clients sell or buy homes, you need a real estate license. Each state has real estate business licenses, permits & a tax division that outlines exactly what is required to get this license, and the requirements vary in each state.
Real estate agents and real estate brokers need a real estate business license in order to operate. Depending on what your state requires, and whether you plan to operate as an individual or open a real estate office, you may need other types of business licenses, such as:
Corporation license
Branch office license
Broker or salesperson license
Out-of-state broker license
Doing business as an application
Preparing for Your Real Estate License Exam
Because the real estate industry is so heavily regulated, anyone wishing to help homeowners buy and sell homes must undergo training and take a rigorous exam. There are many online programs that offer training for the exam as well as practice tests. If you decide to buy a service that helps you prepare for your real estate exam, make sure it's a program approved by your state's business license board.
Once you pass your real estate exam, you'll be able to proceed in applying for your real estate business license. You will also need to undergo a background check before being approved. You will be required to submit your fingerprints for the background check. If you do have a criminal record, you may be denied your real estate license application, but the specifics on this will vary depending on where you live.
More Real Estate License Tips
Keep in mind, if you have a business license from another state, it may not transfer, and you may have to take the exam in your new state and get an entirely new real estate business license.
Your license will be up for renewal every four years. During that time, you may be required to maintain a certain number of continuing education course credits to ensure that you're on top of changes in law and policy in real estate. You must keep your business license in good standing to continue to operate your real estate business.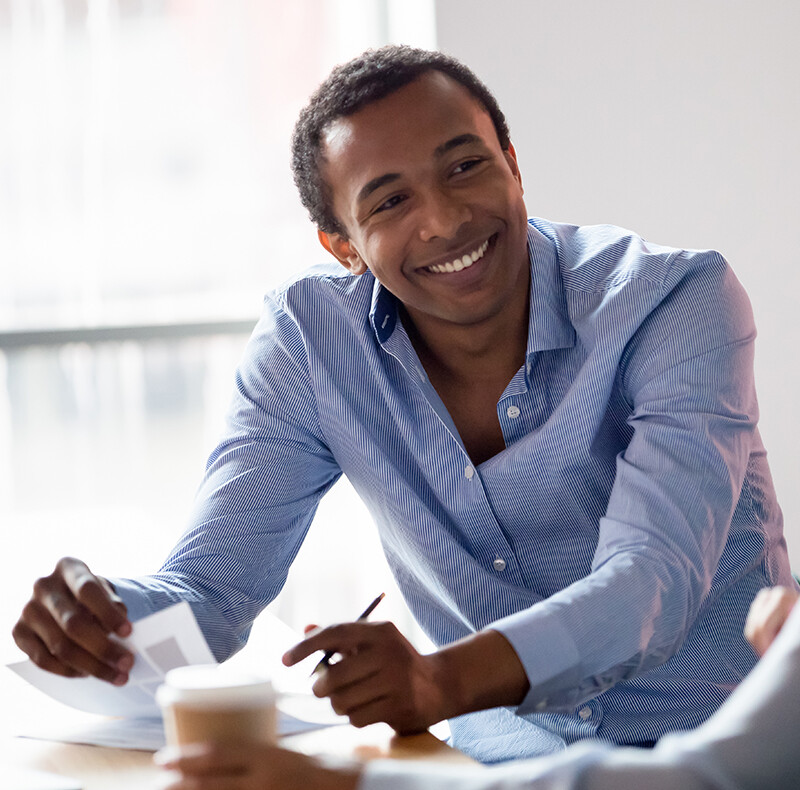 We'll Help You Discover Which Licenses and Permits You Need
Being licensed by the agency shows your customers that you meet federal and state regulations for safety, cleanliness, and honesty, which helps them trust your business.
We do the research and take out the guesswork so you know exactly which licenses or permits your business needs.
We provide the paperwork and instructions on how to file it, so it's ready to be filed.
We'll file the paperwork for you with the appropriate agency, so you don't have to lift a finger!