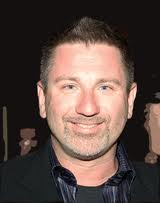 CorpNet celebrated its third birthday on July 1, 2012! We thought you might like to go behind the scenes to learn more about Phil Akalp, one of the founders of the company.
So Phil, CorpNet celebrated its third birthday on July 1. Congratulations! How does it feel being over the initial hump of launching the business, especially given that this is your second business?
Most people would probably be relieved; it's stressful starting a new business.  For me, however, the "initial hump" is my favorite part of the rollercoaster ride!
How are you doing with the whole work/life balance thing? You see your wife every day at work. Do you often carry work home with you?
First and foremost, I love having a busy life – I thrive in it!  I'm always in motion and my life is colorful and eventful.  When there "downtime" finally arrives, I truly take notice, get grateful, and appreciate "wherever I'm at" and the fact that everything has "slowed down."  …for a few minutes, anyway.
Balance…Balance …Balance.   "Balance is Key!"  My schedule literally starts at 5:30 each day until I "engage the Shutdown Sequence" at around 8 pm each night.  So, it's critical to my sanity to keep things "compartmentalized."  Sometimes, however, that creative – entrepreneurial spark flies in from nowhere ..  and it ignites into a full-fledged brainstorm.
Once, I was coaching my 8-year old's soccer game when suddenly, I was struck with a great idea for a new service.  I ran off the field, mid-game, and dictated my thoughts and ideas into my iPhone.  Although the parents were a little confused, no one was injured during my "entrepreneurial seizure."  Work is work, and home is home; and, it's important to be "present" wherever I'm at.  But, as I just illustrated, it doesn't always work out that way.
You've got a beautiful family with four children (including a teeny one!). What's it like being Co-Founder at work and co-managing your household with your wife who is the CEO?
A lot of my friends will say things like "Happy Wife = Happy Life."   And although I love seeing Nellie "Happy," I've got a lot of input on how I want things done both at work AND at home.  I find that we are most effective when we take time out, regularly, to listen, discuss, plan and execute.
While the "execution" phase may happen separately in different locations or in a concerted effort together, the key is to be unified in our goals and aspirations.  This way, we're moving in the same direction and growing TOGETHER!  Plus…this way, we never really run out of things to talk about.
My biggest fear for us:  I never want to be one of those couples, sitting at the dinner, each reading a different section of the newspaper with no words exchanged between each other.  I'm at my best when I'm interacting with someone who inspires me.  And Nellie … inspires me!
How has CorpNet grown since you started it three years ago? 
First, the company itself has grown in size and volume.  We started in the back room of our house with 4 desks and PCs.  When we moved CorpNet into an office park, my 10-year old somehow appropriated the back room as his personal Xbox arena; I'm still trying to figure out how that happened!?!
Today, only 3 years later, gross revenues and volume have grown about 20x.  We're now barely fitting into our 2,500 sq ft. office…so we're trying to throw technology, instead of "bodies," at the growth issue.  Our core team here is super-experienced…so we're able to provide EXCELLENT customer service at a very competitive price…but developing technology, affordably, that will support our core customer support team is critical to this goal.
This is your second company. How is it different from your first business? What lessons did you learn from that first company that change how you run CorpNet?
CorpNet is a lot smaller, lighter, and leaner than my former business… and, it has a cooler logo.  Plus, the CEO of CorpNet is so much better-looking…we thought branding my wife "Nellie" as the CEO and the face of Corpnet.com was a better move for us this time around since I was the CEO of our former company…in all candor, she is the one who runs the operations.
What's next for CorpNet?
Although the public isn't aware of the change, we recently released an entirely new foundation and framework underlying our live website!  So, although the front end "appears" to be the same, this new foundation will enable us to quickly and affordably develop and release new products and services that are unprecedented in our industry.  In other words, in the next 6 months, a lot of cool, new stuff is coming out at CorpNet – so Stay Tuned!