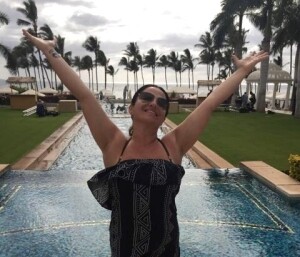 If you're at the start of your entrepreneurial journey, congratulations. You've got a lot of exciting times ahead of you, as well as a lot of lessons to learn. Let me help you get started on the right foot with some advice I've learned on my own path to small business ownership.
1. Get the Support of Your Family First
Even if your family isn't involved in the day-to-day of your business, you still need their support and understanding. After all, this business is certainly going to affect them. You may have to work late or miss a family event from time to time. Make sure you communicate what your family should expect up front so no one is left feeling like they weren't prepared for the repercussions you becoming an entrepreneur will cause.
2. Set Goals Early and Often
I think a lot of newbie entrepreneurs don't think about setting goals when they first start a business. They just want to get the business started and begin making money! But setting goals is a really easy way to set your sights on where you want to go. You might not hit your sales target for the quarter, but if you do your best to get there, you'll likely do better than you would have without that goal.
And goal-setting isn't a one-time thing! I like to set New Year's Resolutions for my business at the start of the year, but I also add to my list throughout the year. Make sure you measure your results against those goals and take actions to do better next time.
3. Protect Yourself
I can't tell you how many times I have told new entrepreneurs: protect your business and yourself! Forming a corporation or filing an LLC is such a simple thing to do, but the benefits extend long beyond your first year. Sure, you assume your business will never be sued, but there are no guarantees in life. At least if you're running an LLC or corporation, your personal assets can never be touched if that does happen.
4. Get Help as Soon as Possible
I get it. You're really smart, and probably a Type-A personality to boot. You think you can do everything in your business, but the truth is: you can't. At least, not for long. So the sooner you hire a freelancer, intern, part-time, or full-time employee, the sooner you can grow your business.
Even if you think you can't afford it, find a way. Start out with a small budget for just a little help, and as that helps you increase sales, increase that budget.
5. Be Open to Ideas
Don't be a know-it-all in your new business! Instead, be willing to learn from other entrepreneurs and find inspiration all around you.You'll never stop learning, so be willing to find lessons even in your mistakes.
6. Don't Have Competitors; Have Partners
This doesn't work for everyone, but consider whether the companies you consider the competition are real threats. Could you possibly partner with them so that you both end up with more business? Sometimes another company has more work than they can handle and would be willing to give some to you.
7. Establish Your Expertise
You may not feel like an expert right this minute, but trust me: it won't take long before you know a ton about your industry. Use that knowledge to your advantage and start sharing your wisdom with the world. Write great blog content to attract people to your site, and share your information through your social media channels.
8. Be Willing to Take Risks
You're already a bit open to risks, or you wouldn't be starting a business! But don't be afraid to try new things, implement ideas, and think big. The risks may be bigger, but so will the rewards be.
9. Use Tools to Look Smart
I'm an advocate of having the right tools for the job. If something can be done faster and better by using software or an application, I'm all over it. So spend some time researching tools that will make your operations, sales, and marketing more efficient, then invest in them.
10. Invest in Your Company's Growth
Speaking of investing: do it. It's too easy to say "I can't afford that" and never spend even $10 to grow your business. But you aren't doing yourself any favors that way. Spend what you can afford, and if you're putting your money in the right places, that budget for growing your biz will grow with it.
Let us help you start on your entrepreneurial journey by preparing and filing the documents you need to establish your business, so that you can spend your time following your passion. Start a business now!