Whether your accounting business is just starting out, or whether you're a seasoned veteran, marketing your business is a must. It's crucial in good economic times and in bad. In fact, during an economic downturn, choosing the right CPA marketing channels for your business matters more than ever. Smart marketing can give you the edge you need to succeed—if you know where to spend your time and money!
Listed below are five CPA marketing channels sure to help grow your accounting business.
1. Direct Mail
Along with huge accounting staff, huge accounting firms have huge budgets. How can you compete, especially when it comes to direct mail? According to PebblePost, direct mail is alive and well. There are some interesting statistics to consider:
The direct mail advertising market is projected to grow from $71.57 billion in 2021 to $72.67 billion in 2022.
The average return on investment for direct mail is $4.09 for every $1.27 spent.
The average response rate for direct mail is between 2.7% and 4.4%.
73% of American consumers prefer being contacted by brands via direct mail because they can read mail at their own convenience.
More than 40% of direct mail recipients read or at least scan direct mail they get.
84% of Gen Z have received a direct mail piece with a QR code to interact with a brand online (by watching a video, going to a landing page with sales copy, or ordering by phone/action device).
Nearly 40% of these campaigns used direct mail and generated a profitable ROI.
Nearly 90% of Millennials love receiving mail.
57% of Millennial respondents acted on direct mail offers.
Two-thirds of Gen X consumers say they have a positive impression of companies that send out relevant marketing mail.
Since direct mail can require a significant budget commitment, make the most of your investment by carefully targeting your recipients. Your direct mail piece should clearly explain why a business or consumer should choose your small CPA firm instead of one of the major accounting firms. What is your Unique Selling Point (USP)? What are the benefits to the client (lower cost, more personal attention, faster service)? Use a few of your best client testimonials along with photos to make the direct mail piece visually appealing.
2. Email Marketing
Americans are constantly checking their email. In fact, a whopping 99% of people check their email daily, according to a study by Mailbutler. So, marketing to your accounting customers by email is a must. Need more convincing? Check out these statistics:
The number of global email users is expected to grow to around 4.3 billion in 2022. In 2025, this figure is predicted to reach around 4.6 billion.
99% of email users check their inbox every day, 58% of which do it first thing in the morning.
59% of millennials and 67% of zoomers check their email inbox on their smartphone.
46% of global smartphone users prefer to be contacted by businesses via email.
29% of marketers consider email marketing to be the most effective marketing channel.
89% of marketers use email as the primary channel for generating leads.
93% of B2B marketers use email to distribute content.
What's important to remember when it comes to email marketing is you need the person's permission to send it to them. Whether they sign up to get emails on a clipboard at your office, on your website, or by giving you an email address at a networking meeting, you must have explicit permission to market to them, or you're in violation of CAN-SPAM laws.
Since most emails are opened on a mobile device, make sure your emails are optimized for mobile viewing (responsive design). Keep text, pictures, and links to a minimum. Put your call to action near the top of the email; don't make readers scroll down to get your message.
Finally, tap into the analytics tools your email marketing service provides. You'd be amazed at what you can find out—from who opened what email when, and what they clicked on, to which emails drove the most sales or generated the most engagement.
3. Organic and Paid Search
Have you checked your rankings lately? Type a few words to describe your accounting services into your favorite search engine and see where your business shows up. If you're not happy with the results, it's time to take a closer look at your website's search engine optimization (SEO). You need to make the most of your CPA marketing, and proper SEO tactics will help you do just that.
Backlinko offers some fun stats to get you excited about SEO:
Google currently has 86.86% of the search engine market.
The #1 result in Google gets approximately 32% of all clicks.
49% of marketers report that organic search has the best ROI of any marketing channel.
Google organic search is responsible for 59.2% of the world's web traffic.
On average, the typical internet user will search Google 4 times a day.
Start by educating yourself about SEO. Constantly changing SEO trends and strategies can be complicated, but the basics are fairly simple—you need value-added content with the right mix of keywords. And what's even more important, you need to create helpful content that answers a person's question.
You'll also want to invest in paid search engine marketing, such as pay-per-click (PPC) ads. PPC advertising is affordable and it's easy to modify your ads based on what gets results. You can promote specific services or target certain customer profiles. Use keywords your typical clients use when searching for you, and be sure to monitor your results.
4. Content Marketing
CPA marketing relies on convincing prospects you've got the expertise to handle their business. One way to build a reputation as an expert is with high-quality content. From blog posts and videos to infographics and white papers, creating and sharing content will help your accounting business attract more customers. You can start a blog on your website, guest post on other websites that your target customers visit, or even hire a freelance writer to handle your content creation.
What should your content cover? One good way to get ideas is by tapping into the top questions you get from clients or the biggest problems they have. Offer tips for solving those problems and share content that answers the questions (but also points out the ways your accounting firm can help). Be sure to include a call to action in each piece of content. Share the content you create on social media, your website, and via email to build word-of-mouth.
5. Social Media Marketing
One of your CPA marketing channels should be social media. Social networking not only helps you generate and nurture leads, it also helps you manage your reputation and build a name for your business in your local community. Plus, the more your content and your business name appear in social media, the better it is for your SEO.
Because social media is all about connections, make sure you are following and referencing your vendors, customers, peers, and other local businesses.  The more active you are on social media, the more you will build your brand and drive qualified traffic to your website.
To get attention in the increasingly crowded social media space, consider using paid social media advertising, too. All social media platforms provide paid advertising services that can get your message to your target market (and friends of your target market, and so on, and so on). Paid social media also lets you target users based on values such as location, interests, and behaviors.
Finally, don't forget about online review sites, such as Yelp. One bad review could spread like wildfire if you don't follow up and make amends, or at least address the issue. A positive referral could bring you tons of new business. Build up your reviews by sending follow-up emails to happy clients reminding them to review you online and share about your business on social media. Include links in your email to your Yelp, Facebook, and LinkedIn pages to make it easy for your clients to leave comments and follow your pages.
By using these five marketing channels, you'll put your accounting business on the road to continued growth and success.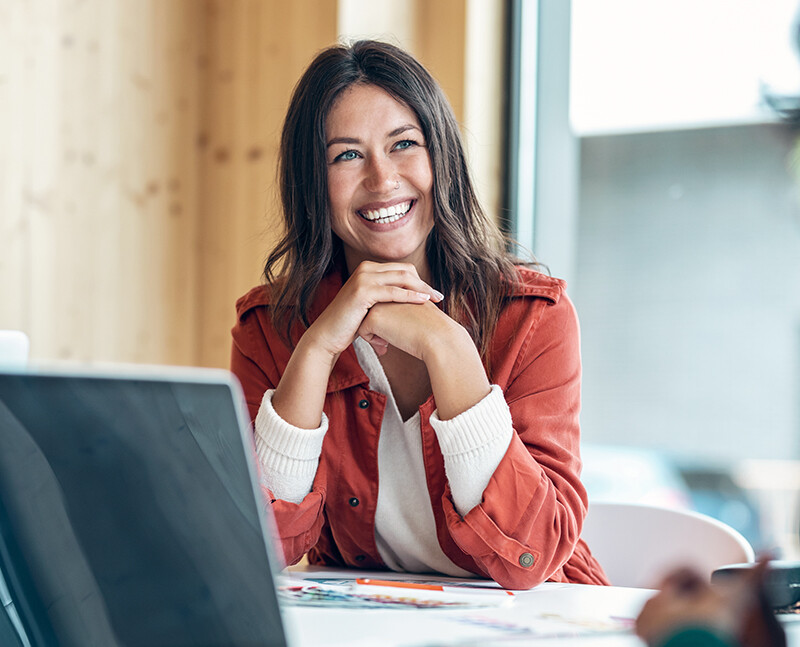 Partner With CorpNet
As a bookkeeper, accountant, or consultant, your clients can now depend on you to maintain their business filings and corporate compliance. Become a Corpnet Reseller or a Referral Partner and let our team of dedicated business filing experts help you grow your business.