Professionals like you, who help entrepreneurs navigate the challenges of starting and growing their businesses, will likely encounter clients asking about a "Letter of Good Standing." Let's take a moment to talk about what a Letter of Good Standing is and why maintaining a status of good standing is so important.
A Letter of Good Standing refers to a certificate issued by a state's Secretary of State office (or comparable agency). It verifies that a registered business (e.g., an LLC or corporation) has complied with all of the state's rules for conducting business in that state. "Good standing" means that a company is up to date on filing its state reports, obtaining its state licenses and permits, paying its state taxes and fees, and complying with other statutory rules for operating the business entity. In short, a letter of good standing serves as proof of a company's business compliance status.
Alternate names for a Letter of Good Standing include:
Certificate of Good Standing
Certificate of Existence
Certificate of Authorization
Certificate of Status
Certificate of Facts
In this article, I'll refer to Letter of Good Standing and Certificate of Good Standing interchangeably.
FAQs About Using a Letter of Good Standing
Why Is a Letter of Good Standing Important?
Before I explain the reasons why a business may need to obtain a Certificate of Good Standing, let's first talk about why staying in good standing is essential. No one plans to have their business fall into bad standing, but it happens—and the results can be detrimental. Non-compliance can cause a business to be administratively dissolved or even revoked within the state where it is registered. Also, a business in bad standing risks putting its owner's personal assets at risk. Non-compliance can result in a court of law determining that the company's corporate veil has been pierced, thereby voiding the limited liability protection that the entity provides.
Believe it or not, falling into bad standing can also leave a company more vulnerable to identity theft. Some criminals look through business entity search engines to find companies with lapsed good standing. Then, presuming that no one is keeping tabs on the company, they try to hijack the business's identity to get unauthorized access to accounts and commit fraudulent activity.
How long does it take to fall into bad standing? There's no exact universal formula. Some states may not consider a company to be in bad standing until after several years of failing to file reports or pay fees. But why postpone the inevitable? It's far better to do what's required to keep a good standing status at all times.
What Businesses Are Eligible for a Letter of Good Standing?
Business entities recognized by and registered with the state can request a Certificate of Good Standing.
Generally, this includes:
States do not issue Certificates of Good Standing to sole proprietorships and general partnerships because those businesses are not official statutory entities. If asked to demonstrate that they're in good standing, sole props and GPs might instead offer to share bank statements or tax returns as proof of their credibility and sense of responsibility.
What Do You Need to Do to Stay in Good Standing with the State?
Business entities in all states have compliance requirements to fulfill to stay in good standing. The responsibilities vary from state to state and by entity type. The Secretary of State office can provide specific details. Also, it's helpful for business owners to consult a business attorney for legal guidance and an accountant for tax advice.
Common requirements for staying in good standing with the state include:
Paying taxes on time (federal, state, and local income tax; sales tax; franchise tax)
Filing an annual report and submitting other mandatory documentation
Obeying local zoning and permitting requirements
Keeping business and professional licenses current
Maintaining a registered agent
Following all corporate rules (e.g., holding required meetings and preparing minutes; maintaining a board of directors; following bylaws, etc.)
If your clients are unsure of their business's standing, they can check with their state's Secretary of State office to verify their company's status. Many states offer the ability to check online.
When Does a Business Need a Letter of Good Standing?
A company may need to secure a Certificate of Good Standing at various times during its existence.
Agencies and organizations that might request a Letter of Good Standing and instances that may require one include:
State government – When a company applies for foreign qualification there; some states won't allow a company to conduct business within their boundaries if the business isn't in good standing with its state of origin.
Investors – When a company wants to get financing.
Banks – For certain transactions, such as opening a new account or applying for a business loan.
Suppliers, vendors, and potential business partners – When completing a contract or other business transaction.
The federal government – When applying for a federal government contract or a government-backed loan (such as an SBA loan).
Licensing and permitting agencies – When applying for or renewing business licenses and permits.
Insurance companies — When applying for business insurance.
A prospective buyer of the business – If selling the business; a Certificate of Good Standing is usually on the due diligence checklist.
It's also helpful for companies to retain their Certificate of Good Standing for their own records.
How Do You Get a Letter of Good Standing?
Businesses must request a Certificate of Good Standing from the state's Secretary of State or equivalent office that is responsible for filing entities and maintaining business records in the state. Many states have an online form for requesting a Letter of Good Standing. Alternate methods of getting a Letter of Good Standing often include sending a written form by fax, email, or by snail mail. Rather than navigating the process on their own, your clients can ask CorpNet to assist them with getting their Letter of Good Standing promptly.
A Certificate of Good Standing can be obtained for an LLC, corporation, LLP, LP, or some other sort of entity if—stating the obvious—it's in good standing. Some states require a Certificate of Good Standing to be dated within 30 days of the date you are using it. Some states require 90 days, and there are a few states that require only six months' previous good standing.
How Much Does It Cost?
A Certificate of Good Standing may cost as little as about $10 up to around $50 depending on the state and the type of business entity. The amount of time it takes to get one can vary, as well. Some states issue them immediately online, while other states and other methods of requesting a certificate may take a few days or a few weeks.
What Can You Do If Your Business Falls Out of Good Standing?
As I mentioned earlier, it's much less stressful and problematic when a company stays compliant from the start and keeps in the good graces of the state. But if a business falls out of good standing, there are ways to regain a favorable status. A company that gets reinstated retains its original filing date of formation.
The steps for getting reinstated into good standing vary from state to state. Generally, they include:
Find out why the business fell out of compliance.
Submit a reinstatement form to the Secretary of State office (or other appropriate agency) on behalf of the LLC, LP, LLP, LLLP, or corporation.
Pay outstanding taxes, fines, and fees; and file any other required compliance documentation.
Let the Good Times Roll and Stay Compliant
Starting and running a business is exciting and challenging enough. Why would anyone want to add extra stress, paperwork, and costs to the equation? Your clients must understand what their business entity must do to form and operate in their state and local jurisdiction legally.
The government agencies that oversee business formation and compliance in your clients' locales are excellent sources of information. And, of course, you can help your clients by providing your insight and expertise. Also, your clients can use CorpNet's Compliance Portal portal to keep track of their compliance obligations and deadlines.
Awareness of what's required is an essential first step toward staying in good standing. The next step is doing what needs to be done.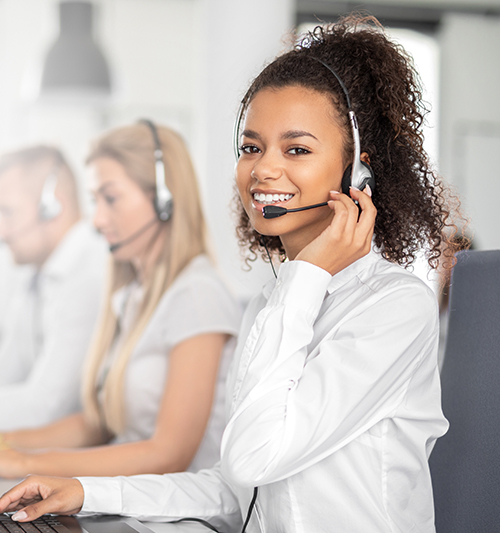 Do You Need a Certificate of Good Standing?
CorpNet will handle all the paperwork and filings with the state offices to obtain a Certificate of Good Standing on your behalf, which saves you valuable time and money.