The
Limited Liability Company (LLC) business structure
is a popular choice for entrepreneurs in nearly all industries because of its simplicity, personal liability protection, and tax and management flexibility. An owner of an LLC is called a member, and an LLC may have one or more members. What LLC members call themselves — i.e., titles for LLC owners — depends on their individual preferences and what is most appropriate for their involvement in operating the business. No specific rules exist for what LLC members may call themselves.
Considerations When Choosing Titles
In some LLCs, the members actively manage the business (member-managed LLCs). In others, someone other than the members handles day-to-day company operations (manager-managed LLC). Also, some LLCs appoint officers (such as president, vice president, treasurer, secretary, etc.) and appoint members to those roles. LLC members will want to consider these things when deciding what to call themselves.
Using titles like member, member-manager, or manager may not give customers, suppliers, and vendors an adequate sense of an LLC owner's role in the company. So, owners may want to consider more descriptive titles or those familiar to most people.
Example LLC Titles:
CEO
Owner
Co-Owner
Co-Owner and Treasurer (or other officer position)
Managing Member
Managing Director
President
Principal
Marketing Director
Creative Director
Co-Owner
Co-Owner and Treasurer
Chief Operating Officer
Chief Technology Officer
Chief Information Officer
These represent just a few samples of what LLC members might choose as their titles after considering their roles and responsibilities. Ideally, a title will convey professionalism, credibility, authority, and accountability.
Another consideration is whether the LLC is a single-member (one owner) or multi-member entity. It may seem over-inflated for the solitary owner of a single-member LLC to refer to themselves as CEO.
What to Avoid When Selecting Titles
LLC members should not choose a misleading title that may create confusion or misrepresent their role in the business.
For example, there's a trend among business professionals to use catchy, clever job titles. I suppose the point is to draw attention and appear distinctive, but to potential customers and vendors, titles like the examples below may cause confusion and appear juvenile and unprofessional.
Chief Inspiration Officer
Head Sales Ninja
Chief Happiness Officer
Lead Innovation Guru
Chief Instigator
And using a title like partner or proprietor may give people the impression the company is structured as a Partnership or Sole Proprietorship. Unlike the Limited Liability Company entity, General Partnerships and Sole Proprietorships do not protect a company's owners from their business's legal and financial liabilities.
Additional Tips
What should entrepreneurs contemplate after they've chosen titles for their LLC owners?
Document Them in the LLC Operating Agreement – Regardless of what titles LLC owners agree upon for themselves, their official titles, roles, and responsibilities should be documented in the company's LLC operating agreement and other legal documents. Doing so will help ensure everyone is on the same page regarding titles, level of authority to make decisions, and what's expected of them in running the LLC.
Get Professional Legal Guidance – It can be extremely helpful to enlist the help of a business attorney when preparing an LLC operating agreement and other documentation to ensure they cover all the necessary details sufficiently. Additionally, an attorney can advise of any potential issues that might arise by using particular titles — especially those not commonly recognized.
Use Titles Consistently and Correctly – After choosing titles, it's essential for LLC members to use them consistently across all letters and written correspondence, email signatures, LinkedIn and other professional social media profiles, business cards, and other company communications and documents.
First Things First
The Limited Liability Company business structure offers many potential benefits to aspiring entrepreneurs: simplicity, tax flexibility, management options, and personal liability protection. It also affords LLC owners the freedom to choose the titles they wish to be known by when doing business.
Is forming an LLC right for you? What title should you use as an LLC member?
As when starting any form of business, it's critical to understand the legal, accounting, and tax considerations involved when starting an LLC. I suggest reaching out to trusted professionals in those fields for expert guidance and information to help you make informed decisions.
Ready to start an LLC? CorpNet is here to help you with your essential business filings. Save time. Save money. Contact us today!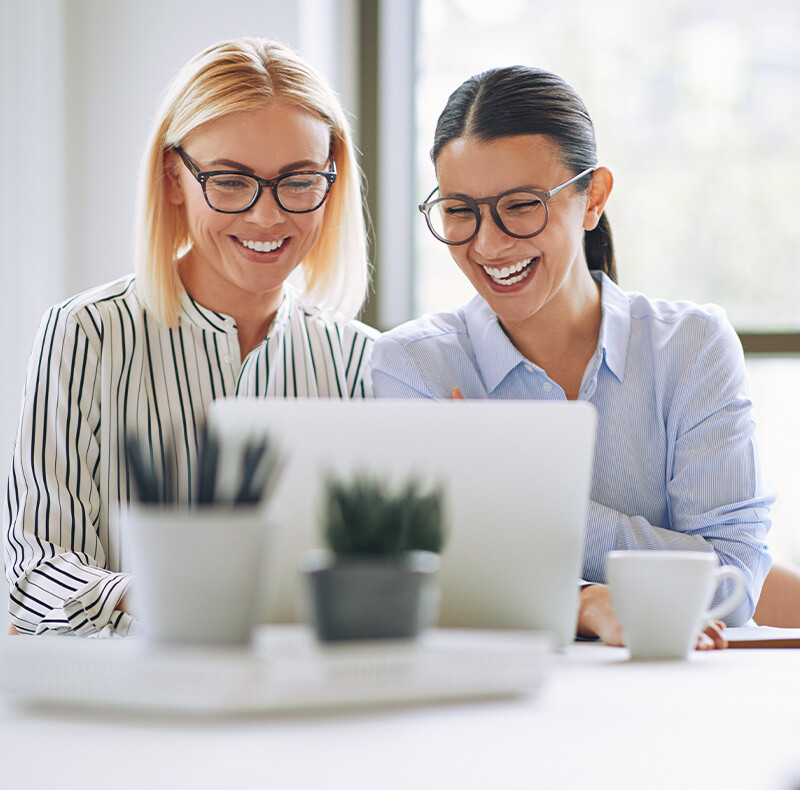 Create Your New LLC
If you've determined forming an LLC is right for your business, we can help! We make the process simple and ensure your paperwork is completed accurately and promptly.