Barber Shop License
Business licenses and permits protect your customers and show them your business meets federal and state regulations. CorpNet can research and process a barber shop license for you, which helps you avoid penalties and keep your business in compliance.
Navigating Licensure Can Be Tricky
Let CorpNet take care of the research and paperwork for you.
Skilled at cutting hair? Consider starting a business as a barber shop. You can help support your local small business community and make money as well.
But first things first: you need a barber shop license to get started.
What is a Barber Shop License?
This type of health license shows that you have the necessary training required by your state to cut hair. You first have to take courses and pass exams on how to cut hair, sanitation of your equipment and station, and other regulations for your industry.
Before you'll be granted your barber shop license, you will need to have an inspection. The inspector will have certain things he's looking for. In Tennessee, for example, you'll need to have:
One shampoo bowl with hot and cold running water
One chair for clients
One enclosed storage area for clean towels
One covered container for soiled towels
One dry sterilizer or sanitary compartment (with fumigant per station)
One work station and mirror for each licensee
One covered trash container maintained in a sanitary condition
One wet sterilizing solution container per barber chair, and
Restroom facilities
One ultraviolet sanitizer
If you're missing some of these items, the inspector may set a second date to return to make sure you've got everything you need. Once your inspection passes, your barber shop license application will be approved.
Other Business and Health Licenses You May Need
As the owner of a barber shop, you may need other business licenses, permits & tax forms to open your shop.
Depending on your state's requirements, you might need an owners' business license that shows you're registered with your state's Board of Cosmetology, and that your shop meets state requirements.
If you run your barber shop out of your home, you may need a special home occupation license for that. Additionally, you may need other business licenses like sales tax registration and a certificate of authority.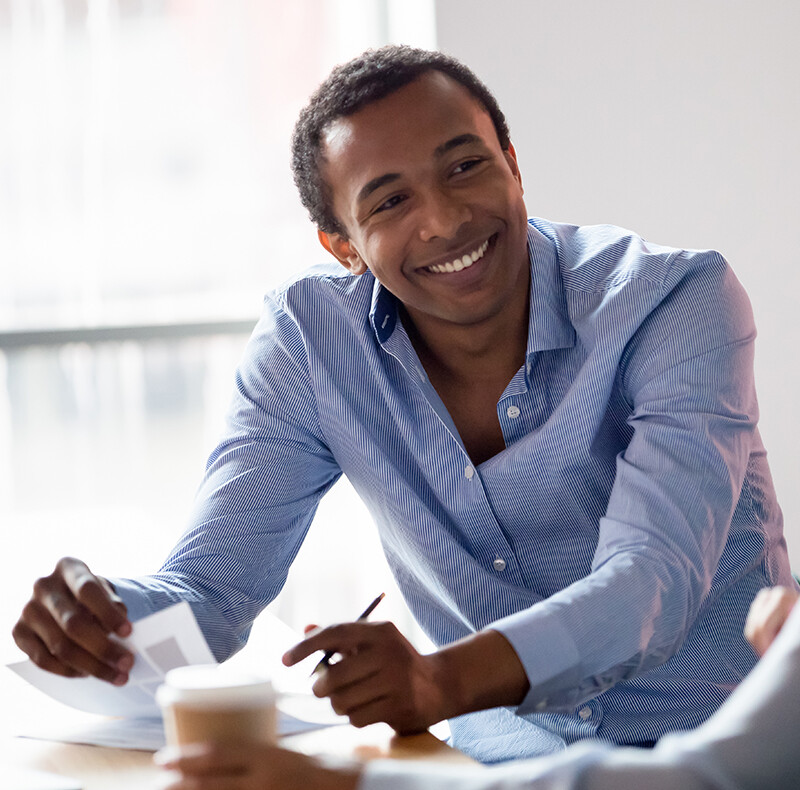 We'll Help You Discover Which Licenses and Permits You Need
Being licensed by the agency shows your customers that you meet federal and state regulations for safety, cleanliness, and honesty, which helps them trust your business.
We do the research and take out the guesswork so you know exactly which licenses or permits your business needs.
We provide the paperwork and instructions on how to file it, so it's ready to be filed.
We'll file the paperwork for you with the appropriate agency, so you don't have to lift a finger!