Driving School License
Business licenses and permits protect your customers and show them your business meets federal and state regulations. CorpNet can research and process a driving school license for you, which helps you avoid penalties and keep your business in compliance.
Navigating Licensure Can Be Tricky
Let CorpNet take care of the research and paperwork for you.
Does the idea of helping teens become safe drivers thrill you? If so, consider starting a business as a driving school instructor. You'll make a difference in your community when you help put safer teens on the road.
But before you start marketing your business at the local high school, you'll need a few business licenses, permits & tax forms approved by your local DMV office.
Types of Driving School Licenses
There are a few types of business licenses you may need to apply for:
Driving School Owner License
Driving School Instructor License
Driving School Operator License
Independent Driving Instructor License
If you're the owner, you are licensed to teach others to drive in exchange for compensation. You might also qualify as an operator, if you're involved more in the day-to-day operations of your business rather than instructing drivers. Your employees would be considered instructors, so they'd need that driving school license. If your city has fewer than 50,000 inhabitants, and there's not already a driving school, you may need the independent driving instructor license.
Exclusions
If any of these apply, you may not need a driving school license:
You're employed by a public school where driving is part of the curriculum
Your nonprofit public service organization offers free instruction
Your nonprofit only focuses on off-the-highway instruction for motorcycles, and your course is approved by the NHTSA.
There are other exclusions, so be sure to check with your business license bureau or the DMV to see if you need a driving school license or not.
What it Takes
Getting your business license is no easy feat, as there are several steps you'll need to complete. These steps will vary, depending on which type of license you're applying for.
Health Report: If you're aiming to be licensed as an instructor, you'll need proof from your doctor that you're in good health.
Safety Inspection Report: If you plan to use your own vehicle for the driving school, it will need to be inspected and approved as safe.
Occupational License: This is primarily for Operators.
Exam: Each type of license requires a written exam proving that you are well-versed in the laws of the road. After all, if you don't know how far before a stop sign to put on the brakes, how can you expect to teach young drivers?
Once you've marked all of these items off your list, congratulations! You are now the proud owner of a driving school.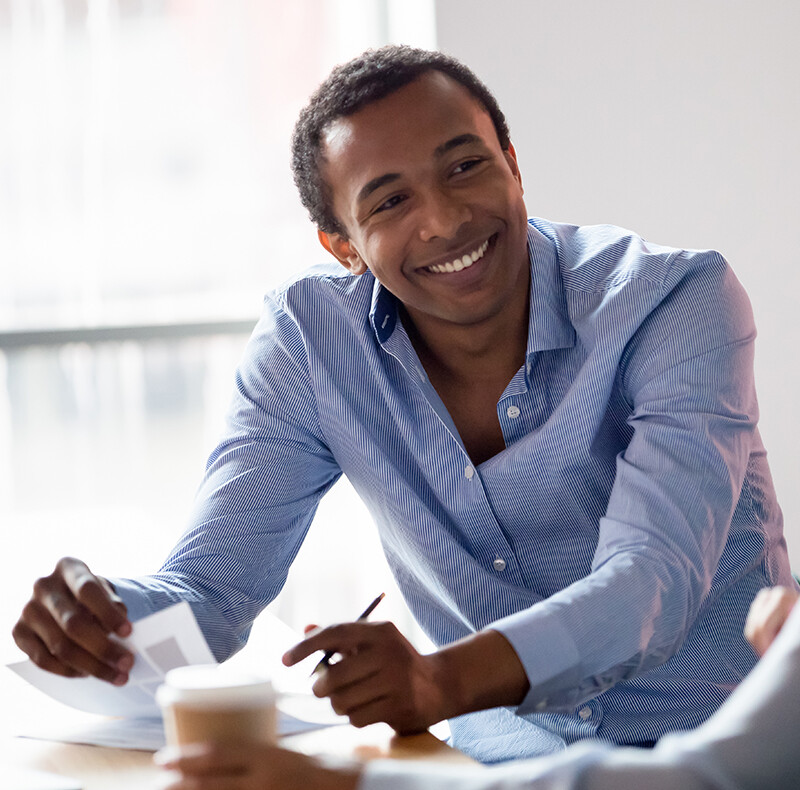 We'll Help You Discover Which Licenses and Permits You Need
Being licensed by the agency shows your customers that you meet federal and state regulations for safety, cleanliness, and honesty, which helps them trust your business.
We do the research and take out the guesswork so you know exactly which licenses or permits your business needs.
We provide the paperwork and instructions on how to file it, so it's ready to be filed.
We'll file the paperwork for you with the appropriate agency, so you don't have to lift a finger!