Dumpster License
Business licenses and permits protect your customers and show them your business meets federal and state regulations. CorpNet can research and process a dumpster license for you, which helps you avoid penalties and keep your business in compliance.
Navigating Licensure Can Be Tricky
Let CorpNet take care of the research and paperwork for you.
Plan to open a restaurant? An apartment building? A store? Do you want to start building new construction? These are just a few examples of the types of businesses that will need dumpsters on site. And if you need a dumpster for your business, you will also need a dumpster license.
If you plan to use a dumpster of any size for refuse or recycled materials, you will need to first get the approval of your local agency and a dumpster permit. Before you install the dumpster, speak to your business license board, as they will need to approve the location and size to ensure it does not affect pedestrian or street traffic. If, for example, your dumpster will sit partially on a sidewalk, your city will not approve it, and you will need to come up with an alternate plan. This agency can inform you of everything you need to know in regards to building business licenses, permits & tax regulations.
Other Factors to Consider
In addition to having your location approved and your dumpster license in hand, you as a proud new dumpster owner will also be responsible for adhering to your city's regulations regarding:
frequency of removing the trash
proper identification
regular cleaning
keeping area around dumpster litter-free
having a dumpster out of sight or out of the way
prevention of rodents from inhabiting the dumpster
Know that if you violate any of your city's regulations around dumpster care, a complaint from a neighbor or customer could result in a warning or fine, so it's best to adhere to the rules.
And if your city does not provide pickup for dumpsters, it is your responsibility to hire a third party to conduct regular pickups per your city's rules.
Your dumpster permit will need to be renewed annually, and you will have to pay a fee each year for this building license. Failure to do so by the deadline issued by your state licensing bureau could result in a fine.
Exceptions
If you plan to temporarily have a dumpster on a construction site, you may not be required to have a dumpster license. Check with your building permit agency to see if there is a temporary permit you need, or whether there is a period of time you can have a dumpster on site without a dumpster license.
Having a trash can on-site, or even several, typically does not require a dumpster license, but you should still follow the rules on emptying and cleaning them, out of respect for other businesses or homeowners around you.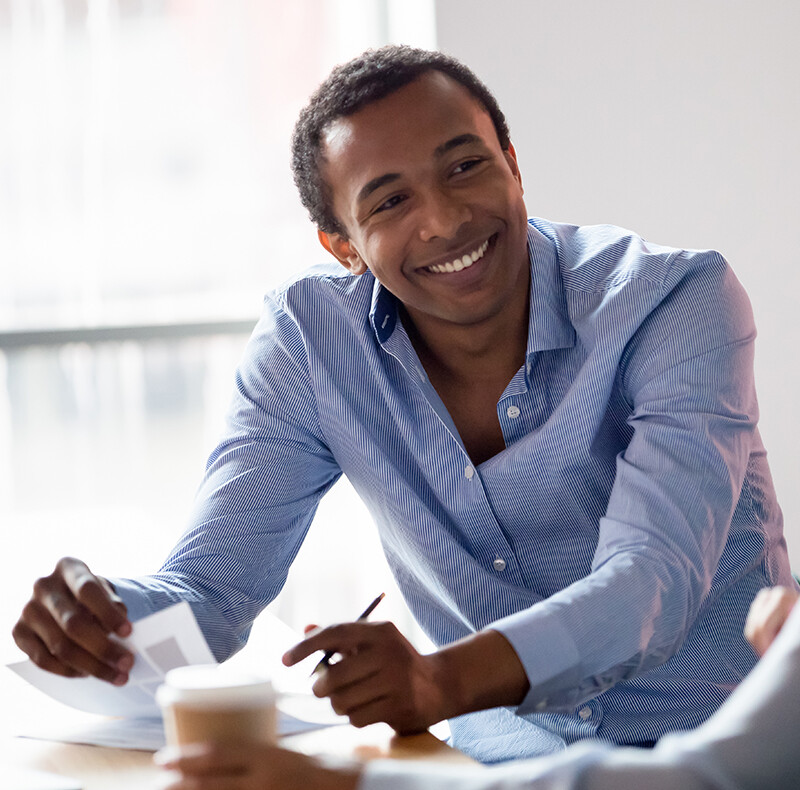 We'll Help You Discover Which Licenses and Permits You Need
Being licensed by the agency shows your customers that you meet federal and state regulations for safety, cleanliness, and honesty, which helps them trust your business.
We do the research and take out the guesswork so you know exactly which licenses or permits your business needs.
We provide the paperwork and instructions on how to file it, so it's ready to be filed.
We'll file the paperwork for you with the appropriate agency, so you don't have to lift a finger!