Food Establishment Permit
Business licenses and permits protect your customers and show them your business meets federal and state regulations. CorpNet can research and process a food establishment permit for you, which helps you avoid penalties and keep your business in compliance.
Navigating Licensure Can Be Tricky
Let CorpNet take care of the research and paperwork for you.
How Restaurant Owners Can Get a Food Establishment Permit
Congratulations on the restaurant you're planning to open! The restaurant business is exciting, but one of the very first things you'll need is a food establishment permit. This type of business license is required by the Business Licenses, Permits & Tax department of your state.
Why You Need a Restaurant Permit
Having a food establishment permit keeps you safe from potential issues that may come up. You are required to meet certain food and safety regulations, both in your kitchen and in the front of the house, and having a restaurant permit shows that you have effectively met all requirements from your state's business license board and that you are a trustworthy establishment.
What Constitutes as a Food Establishment?
A food establishment includes a restaurant, a food truck, a temporary food serving option (such as a booth set up at a fair), or a catering company. Essentially, it's any business that prepares, stores, packages, or serves food to people.
Most states forbid you from serving food for sale out of your home.
Getting a Food Establishment Permit
Before you focus on your restaurant permit, make sure there aren't other business licenses you need, such as a building permit if you are constructing or renovating the location where your food establishment will be located.
There are several types of food establishment permits, depending on what type of establishment you plan to set up and where you live.
If you are opening a restaurant, you will need a restaurant license. This applies to both fast food and sit-down restaurants. You will also need a food handler certificate for each of your staff. This certificate can be obtained after taking a certification class that educates your staff (and yourself) about food safety and handling.
There are food establishment permits for street vendors, marine food vendors, ice cream manufacturers, grocery stores, delis, and catering, to name a few. Find out from your state what sort of food establishment permit you will need for the type of food you will serve and the type of location you plan to open.
Also, if you plan to only open a temporary restaurant or food venue, you will still be required to get a permit. Your state may issue temporary food establishment permits, so make sure you allow plenty of time before your event to get one.
If you are opening a new business, you may need to submit your restaurant business plan to your health department. It will want to know what type of business you plan to operate, what type of food you will process, handle and serve and other details about the business. Once this is approved, you can fill out an application for your food establishment permit.
Your facility will be inspected by a health inspector, who will ensure that your entire space meets state health codes. That means the surfaces of your tables, appliances, and floor are spotless, your refrigerator is at the appropriate temperature, and all your food products and utensils are appropriately stored. If you don't pass the first time, the inspector will give you a list of items that need to be addressed, and he will return to complete the inspection.
Once he gives you his approval, your food establishment permit application will continue to be processed. You will pay an application fee initially, probably several hundred dollars, as well as an annual renewal fee. Allow several weeks to have your application processed. Don't open your restaurant or food establishment until you have the license in hand!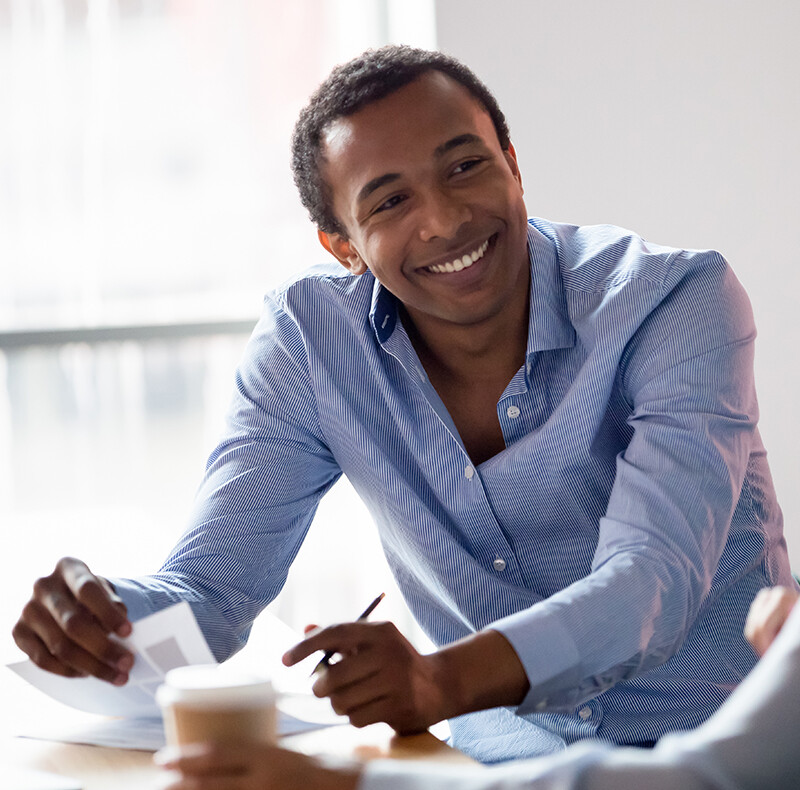 We'll Help You Discover Which Licenses and Permits You Need
Being licensed by the agency shows your customers that you meet federal and state regulations for safety, cleanliness, and honesty, which helps them trust your business.
We do the research and take out the guesswork so you know exactly which licenses or permits your business needs.
We provide the paperwork and instructions on how to file it, so it's ready to be filed.
We'll file the paperwork for you with the appropriate agency, so you don't have to lift a finger!