Gaming/Gambling License
Business licenses and permits protect your customers and show them your business meets federal and state regulations. CorpNet can research and process a gaming/gambling license for you, which helps you avoid penalties and keep your business in compliance.
Navigating Licensure Can Be Tricky
Let CorpNet take care of the research and paperwork for you.
Who Needs a Gaming/Gambling License?
If you plan to start a business that includes gambling activity, you will need at least one specific type of business license, according to your state's Business Licenses, Permits & Tax department. Because there are strict regulations around running casinos and gaming facilities, you will need to ensure you're staying within the law. One way to do that is to apply for any gaming license you may need for you and your employees.
Types of Gaming/Gambling Licenses
There are actually quite a few kinds of gambling licenses. Some are for the facility itself, while others are for the people who work in it.
Amusement Games: If you plan to set up an arcade, you will need a gaming license, but likely not through your state's Gambling License department. Check with your state's Board of County Commissioners to get your permit for this.
Card Dealer Gambling License: If you plan to offer card games, where the winner receives chips or money, you will need a special gaming/gambling license for each card dealer you hire. These must be renewed annually. Your card dealers will be subject to background checks.
Casino Gaming Employee: Other staff at your gaming facility who interact with the games, be they slot machines, roulette, et cetera, will also need to have a gambling license for you to be legal. This includes:
You as the owner
Managers
Change personnel
Security personnel
Slot attendant
Host
Cashier
Accountant
The Gaming/Gambling License Application Procedure
Once you determine which types of gaming licenses you need to start your business, have your staff fill out applications for themselves. You can determine whether you will pay for the license, or if you will require the employee to pay for it. Fees will vary from $10 to a few hundred dollars. Background checks will cost more.
(Note: if you hire employees who already have gaming licenses, you may not need to apply for new ones for them. Check with your state on its transfer policy.)
The state gaming commission may want to see additional paperwork from you as the owner that proves you are set up to run a casino or other gaming facility. An inspector may want to look at your space to ensure you are up to state gaming codes.
Once the background checks have been run and the applications approved, you're in business! Just keep a copy of each employee's gambling license and when it needs to be renewed so that you stay compliant and keep everyone's gaming/gambling license up to date.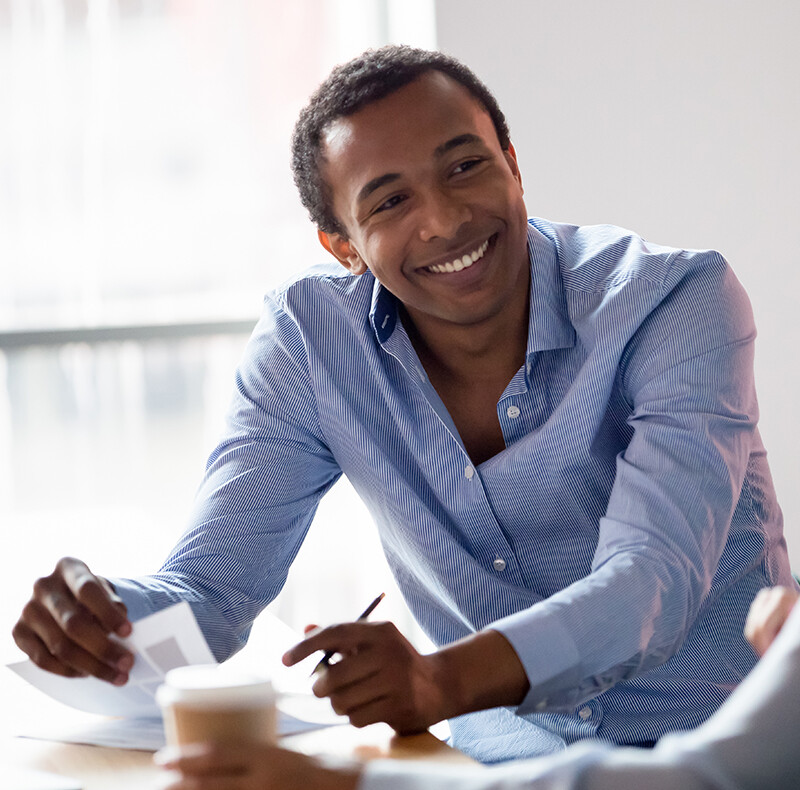 We'll Help You Discover Which Licenses and Permits You Need
Being licensed by the agency shows your customers that you meet federal and state regulations for safety, cleanliness, and honesty, which helps them trust your business.
We do the research and take out the guesswork so you know exactly which licenses or permits your business needs.
We provide the paperwork and instructions on how to file it, so it's ready to be filed.
We'll file the paperwork for you with the appropriate agency, so you don't have to lift a finger!