Peddler, Solicitor, and Transient Merchant License
Business licenses and permits protect your customers and show them your business meets federal and state regulations. CorpNet can research and process a peddler, solicitor, and transient merchant license for you, which helps you avoid penalties and keep your business in compliance.
Navigating Licensure Can Be Tricky
Let CorpNet take care of the research and paperwork for you.
For entrepreneurs who sell products door-to-door, as well as for anyone who solicits products, it's necessary to have a peddler/solicitor – transient merchant license. This business license gives you permission to sell your wares in neighborhoods.
Who Needs a Solicitor License
If you fall into any of the following categories, you need a peddler, solicitor, or transient merchant license:
Peddler: You go door-to-door to sell products or services that you immediately deliver. An example would be someone selling carpet cleaning services that they provided as soon as the purchase was made.
Solicitor: You go door-to-door to sell products or services that will be delivered later. So if you sell magazine subscriptions that will be sent in the mail later, you are considered a solicitor.
Transient Merchant: You sell products or services in a fixed location that you're only at temporarily. An example would be a hot dog vendor temporarily set up in a parking lot.
You don't need a license if you:
Sell farm or garden products that you grew.
Are representing a non-commercial educational organization.
Hold a garage sale.
Are a food vendor and are already licensed through the appropriate authority.
Are part of a city-sponsored event.
Depending on what your business sells, you may need other business licenses, permits & tax forms, so check with your city before you begin operating.
Your Solicitor License Application
When filling out your peddler/solicitor – transient merchant license, you'll be asked to provide the last few cities where you sold your goods. You'll also need to answer questions about whether you've ever been convicted of a felony, and whether you are incorporated or not. You will be responsible for a fee associated with the business license.
Once you are approved for your solicitor license, you will be provided with an identification card you can show to the people you try to sell to as proof that the city has authorized you as a peddler, solicitor, or transient merchant.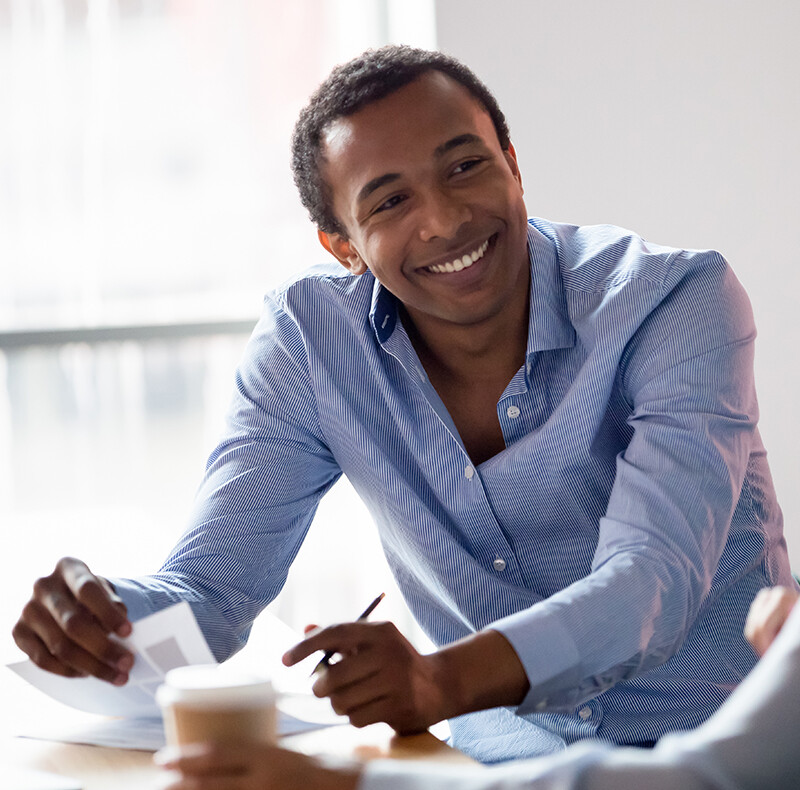 We'll Help You Discover Which Licenses and Permits You Need
Being licensed by the agency shows your customers that you meet federal and state regulations for safety, cleanliness, and honesty, which helps them trust your business.
We do the research and take out the guesswork so you know exactly which licenses or permits your business needs.
We provide the paperwork and instructions on how to file it, so it's ready to be filed.
We'll file the paperwork for you with the appropriate agency, so you don't have to lift a finger!