Transportation License
Business licenses and permits protect your customers and show them your business meets federal and state regulations. CorpNet can research and process a transportation license for you, which helps you avoid penalties and keep your business in compliance.
Navigating Licensure Can Be Tricky
Let CorpNet take care of the research and paperwork for you.
Starting a Transportation Business? You'll Need a Transportation License
If you plan to start a business that involves taking passengers from one place to another, you are required to carry a transportation license. Each state has different requirements for its business license applications, so check with your state's Business Licenses, Permits & Tax department to find out what you are required to do.
Who Needs a Transportation License?
If you plan to start a taxi service, you will need a transportation business license. Likewise, if you plan to start a shuttle service or sightseeing company, you'll need one too.
There are different types of transportation business licenses, depending on the types of services you plan to provide, and how you plan to charge. A taxi who charges by the mile, for example, may be required to have a different license from a sightseeing bus that charges a flat fee per passenger.
Fees for transportation licenses may vary, based on the type of transportation permit you have to carry.
If you don't plan to carry passengers, but rather property, such as a courier service, you will also need a transportation license, although it may be a different kind.
How to Get a Transportation License
Before you can apply for a transportation business license, you will need to have a state-issued driver's license in good standing. That means your license must be current with no DUIs or other driving violations against it. If your address isn't up to date on your license, it's a smart idea to update it before applying for your business license, as it will help things go more smoothly.
Your state transportation agency should offer an online transportation license application that you can fill out easily. You will also need to show that you have liability insurance for any vehicle you will drive. This ensures both you and your passengers are protected in the event that you are involved in an accident. Your state will have requirements as to how much liability coverage you must carry. California, for example, requires drivers to have $300,000 to $5,000,000 in liability coverage, depending on the type of vehicle they drive and the type of passengers they carry.
You may also need worker's compensation insurance if you plan on having employees who will be driving in other vehicles under your company.
Officials from your state's transportation business license bureau may check in regularly to ensure you and all your drivers have valid transportation licenses, so stay on top of when each driver's license expires and get it renewed before that time. If your drivers are driving with expired transportation licenses, you may not be permitted to operate until they are renewed and valid once again.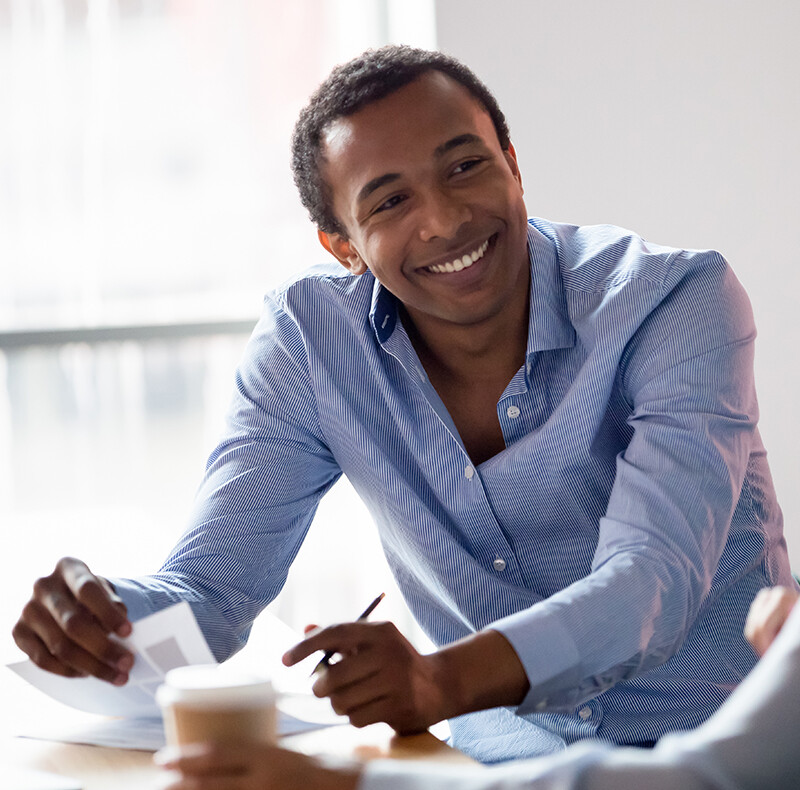 We'll Help You Discover Which Licenses and Permits You Need
Being licensed by the agency shows your customers that you meet federal and state regulations for safety, cleanliness, and honesty, which helps them trust your business.
We do the research and take out the guesswork so you know exactly which licenses or permits your business needs.
We provide the paperwork and instructions on how to file it, so it's ready to be filed.
We'll file the paperwork for you with the appropriate agency, so you don't have to lift a finger!