Trucking License
Business licenses and permits protect your customers and show them your business meets federal and state regulations. CorpNet can research and process a trucking license for you, which helps you avoid penalties and keep your business in compliance.
Navigating Licensure Can Be Tricky
Let CorpNet take care of the research and paperwork for you.
Whether you plan to work as a contractor truck driver or start a business as a trucking company, you will need a trucking license for yourself and any employees.
Requirements to Be a Trucker
Each state's business licenses, permits & tax department has its own rules and regulations about what is required to get a trucking license, so start there. You will need a clean driving record, and any driving license required to operate the kinds of vehicles you'll be driving.
If you will just be driving smaller trucks or vans, your traditional driver's license will probably suffice. But if you will drive trucks that can carry 26,000 pounds or more, or those with tractor-trailers, you will need a commercial driver's license (CDL) from your state's DMV.
Also, you'll need a CDL if the trucks you will drive will transport hazardous material.
To get your trucking license, you'll need to have no license revocation or suspension on your record. You will be required to take and pass a trucking business license exam to ensure you know the rules of the road. You are also required to be at least 21 years old to work as a professional trucker.
Truckers can only get their trucking licenses if they have no felonies using motor vehicles or drugs on their records.
Additional Requirements
As a trucker, you will have to have a physical exam every two years to ensure your health is up to the required qualifications, as well as eye exams. The Federal Motor Carrier Safety Regulations require you to have at least 20/40 vision with glasses or corrective lenses, as well as a 70-degree field of vision in each eye. You cannot be colorblind if you want to be a trucker.
If you plan to work for a trucking company, it may have other requirements of you, such as being able to lift heavy objects.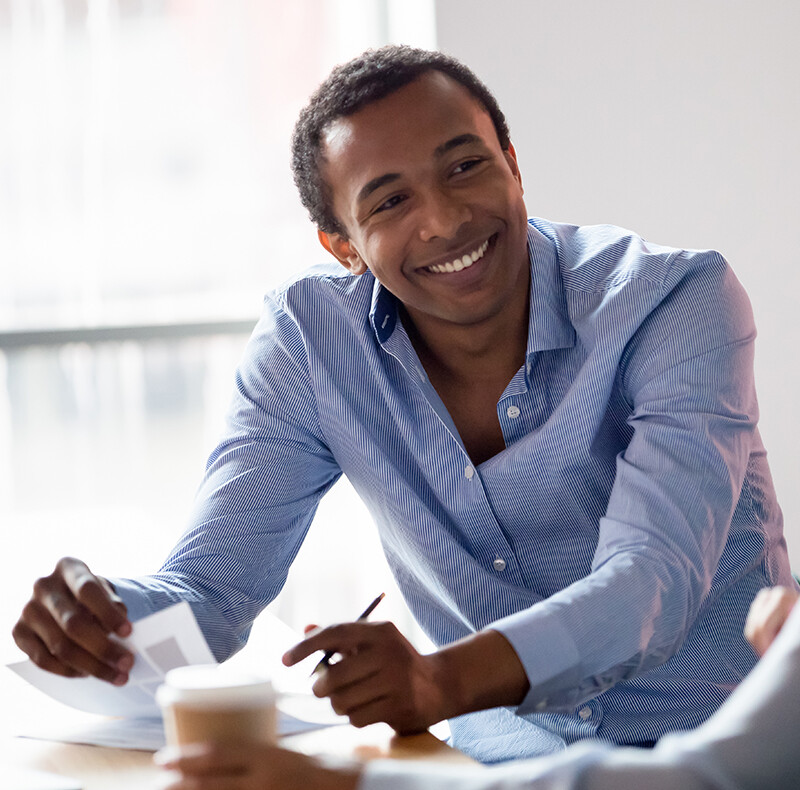 We'll Help You Discover Which Licenses and Permits You Need
Being licensed by the agency shows your customers that you meet federal and state regulations for safety, cleanliness, and honesty, which helps them trust your business.
We do the research and take out the guesswork so you know exactly which licenses or permits your business needs.
We provide the paperwork and instructions on how to file it, so it's ready to be filed.
We'll file the paperwork for you with the appropriate agency, so you don't have to lift a finger!