We Make California
Payroll Tax Registration Simple

CorpNet can help you register for California payroll taxes. This saves you time and money, while also making it quick and easy to pay your employees.
California EDD Payroll Tax Registration Bundle
Starting at $199

We collect your information.
CorpNet will collect info about you from the form above to determine your eligibility for online or over the phone registration.

We check for accuracy.
We'll personally contact you to assess your business tax registration needs and discuss the options available.

We work closely with you.
After you place your order, your dedicated CorpNet agent will collect additional information needed to successfully complete your tax registration request. Once we have all we need, we will submit your application to the state.

We deliver!
We'll provide you with your employer account registration details so you can give them to your payroll provider to help you pay your employees faster.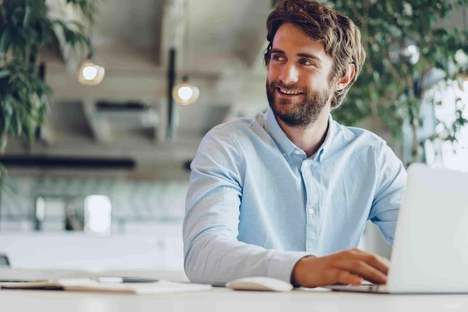 Need Your Payroll Tax Registration Done Fast?
Try our expedited services. We'll process your order with CorpNet in 3-5 business days.*
*Processing times cannot be guaranteed and are at the discretion of the state of California.
California Payroll Tax FAQs
What Are State Payroll Taxes?
California manages four types of state payroll taxes through the EDD:
Employer Contributions:
Unemployment Insurance (UI)
Employment Training Tax (ETT)
Withholdings from Employee Wages:
State Disability Insurance (SDI)
Personal Income Tax (PIT)
What is Unemployment Insurance Tax?
Unemployment Insurance Tax (UI) is a federal program that provides temporary payments to workers that are unemployed, and this employment status is not based on their own actions.
What is Employment Training Tax?
Employment Training Tax (ETT) provides money to train employees in specific industries to make California employers more competitive.
What is State Disability Insurance Tax?
State Disability Insurance (SDI) is a program that provides temporary payments to workers for illness and injury as a result of non-work activities, pregnancy, and Paid Family Leave (PFL) benefits.
What is California Personal Income Tax?
California Personal Income Tax (PIT) is a tax on income earned by California residents or income earned by nonresidents while in the state.
Am I Required to Register for California Payroll Taxes?
If you operate a business, and employ one or more employees, you must register as an employer with the EDD if you pay wages in excess of $100 in a calendar quarter.
Are Certain Business Entities Exempt From Payroll Taxes in California?
The following business and legal entity are required to register and pay payroll taxes:
Sole Proprietors
Partnerships
Corporations
Nonprofit & Charitable Organizations
Limited Liability Companies (LLCs)
Limited Liability Partnerships (LLPs)
Limited Partners (LPs)
Public Entities (including state
and federal agencies)
Schools
Associations and Trusts
Estates
Joint Ventures
Indian Tribes
Do My Household Employees Require EDD Registration and Payroll Taxes?
If you employ one or more household workers, you must register with the EDD when you pay cash wages of $750 or more in a calendar quarter. Household workers include those who are employed in private homes, local college clubs, and local fraternities or sororities.
What if I Don't Have an EIN?
An EIN is a Federal Tax Identification Number provided by the IRS. If you do not have an EIN already, CorpNet can obtain one for you via their FTIN service.
What is an Employer Payroll Tax Account Number?
Once CorpNet registers your business with the EDD, you will be issued an eight-digit Employer Payroll Tax Account Number that look like 000-0000-0. This is also referred to as a State Employer Identification Number, SEIN, or state ID number.
Your employer payroll tax account number is required for all EDD interactions to ensure your account is accurate. You must provide your employer payroll tax account number when filing returns and making deposits in all electronic and paper filings.
What if I Don't Have a Payroll Processor?
CorpNet works with the leading payroll processors and we can connect you with our trusted partners who will pay your employees, accrue the necessary taxes, and complete the necessary payments and documentation with state and federal authorities.
What Kind of Information Do I Need for Payroll Tax Registration?
Name and Social Security number of all responsible parties
Doing Business As (DBA), if applicable
Physical business address and mailing address
Business phone number
Valid email address (contact person and business)
Nine-digit federal Employer Identification Number (EIN)
Industry description
Learn More About Payroll Processing
Excellent Service
"Excellent services.Very helpful and knowledgeable in their craft. "

Trust Score: 4.9 | 426 Reviews