Register for
Kansas Payroll Taxes
CorpNet can help you register for Kansas payroll taxes. This saves you time and money, while also making it quick and easy to pay your employees.
Kansas Payroll Tax Registration Bundle
Starting at $398
Get Started Today
Select all the states you're looking for Employer Tax Registration.
Great!
A CorpNet agent will be in touch with you within 1 business day.
Save time on your call by answering a few questions:
Submitted!
A CorpNet agent will call you within 1 business day to discuss your next steps.
Need assistance? Call now at 1.888.449.2638

We collect your information.
CorpNet will collect information about you and your business to determine your eligibility for online registration with the Kansas Department of Revenue and the Kansas Department of Labor.

We check for accuracy.
Based on the information you've provided, we will pre-qualify your business to ensure your account information is accurate and consistent.

We work closely with you.
After you place your order, your dedicated CorpNet agent will collect additional information needed to successfully complete your tax registration request. Once we have all we need, we will submit your application to the state.

We deliver!
We'll process your order within 7-10 business days, and depending on state processing times, provide you with your Connecticut tax registration numbers. You'll be able to give these details to your payroll provider to help you pay your employees faster.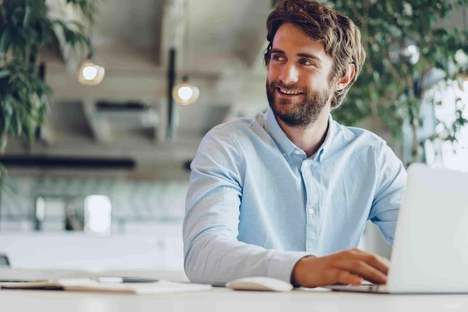 Need Your Payroll Tax Registration Done Fast?
Try our expedited services. We'll process your order with CorpNet in 3-5 business days.*
*Processing times cannot be guaranteed and are at the discretion of the state of Kansas
What State Payroll Taxes Apply to Kansas?
Kansas Income Tax: Kansas has a progressive income tax rate ranging from 3.1% to 5.7%, with varying tax brackets.
Kansas Unemployment Insurance Tax: Kansas employers pay up to 7.6% in unemployment tax on a taxable wage base of $14,000. New employers pay a rate of 2.7%. New construction businesses pay 6.0%.
Does Kansas Have Unemployment Insurance Tax?
Yes. Unemployment Insurance Tax (UI) is a federally-mandated, state-run program that provides temporary payments to unemployed workers whose employment status is not a result of their own actions. Kansas's unemployment tax is managed through the Kansas Department of Labor.
Am I Required to Register for Payroll Taxes in Kansas?
All Kansas employers must register with the Kansas Department of Revenue and the Kansas Department of Labor.
Do Kansas Household Employees Require Payroll Registration?
Yes, as an employer of household employees, you are required to withhold Kansas income tax from household employees' wages and pay unemployment taxes.
What Payroll Tax Account Numbers Are Needed in Kansas?
Once CorpNet registers your business with the Kansas Department of Revenue and the Kansas Department of Labor, you will be issued a Kansas Tax Withholding Account Number and an Unemployment Tax Account Number. Your account numbers are required for all interactions to ensure your account is accurate. You must provide your account numbers when filing returns and making deposits in all electronic and paper filings.
What Kind of Information Do I Need for Payroll Tax Registration?
Name and Social Security number of all responsible parties
Doing Business As (DBA), if applicable
Physical business address and mailing address
Business phone number
Valid email address (contact person and business)
Nine-digit federal Employer Identification Number (EIN)
Industry description
What if I Don't Have an EIN?
An EIN is a Federal Tax Identification Number provided by the IRS. If you do not have an EIN already, CorpNet can obtain one for you via their FTIN service.
What if I Don't Have a Payroll Processor?
CorpNet works with the leading payroll processors and we can connect you with our trusted partners who will pay your employees, accrue the necessary taxes, and complete the necessary payments and documentation with state and federal authorities.
Learn More About Payroll Processing
Excellent Service
"Excellent services.Very helpful and knowledgeable in their craft. "

Trust Score: 4.9 | 426 Reviews